ALLURE Model 73
Blue and beige curtains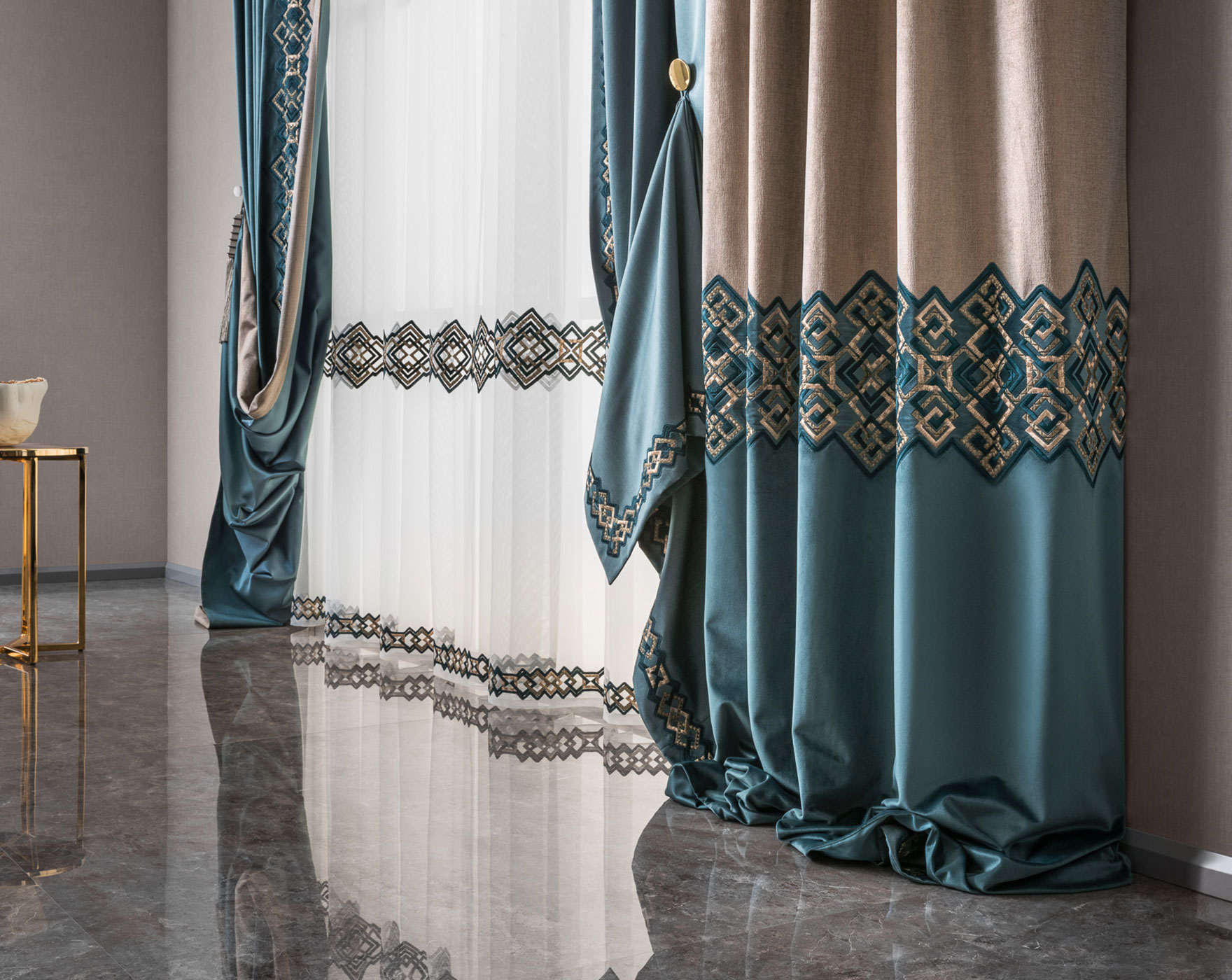 Clean-cut formality
For the Allure 73 curtain collection, too, clean and rigorous lines create spaces with an elegant, sophisticated contemporary design. Diamonds and squares, interlaced and embroidered with special solid stitching, alternate shimmering lurex yarns and lustrous viscoses.
Velvet coated with lurex foil provides lustre and three-dimensionality to the arrangement which, even for this variation in hues of blue and beige, is a very elegant and clean-cut design.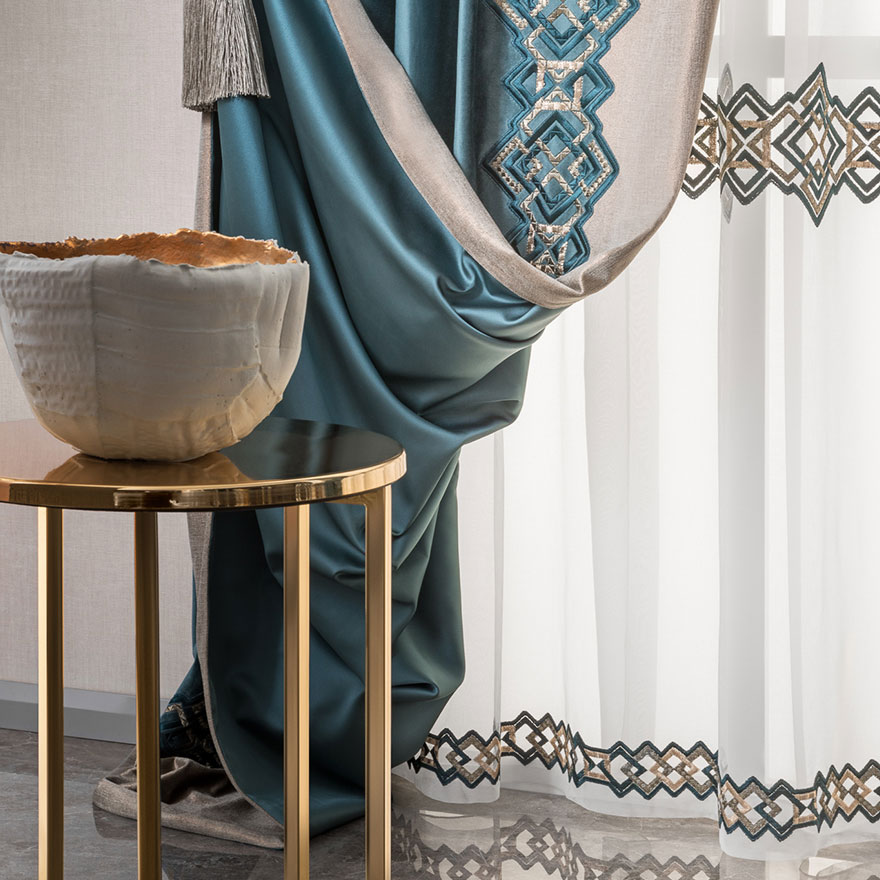 The velvet coated with lurex foil and the embroideries provide lustre and a three-dimensional effect to the arrangement.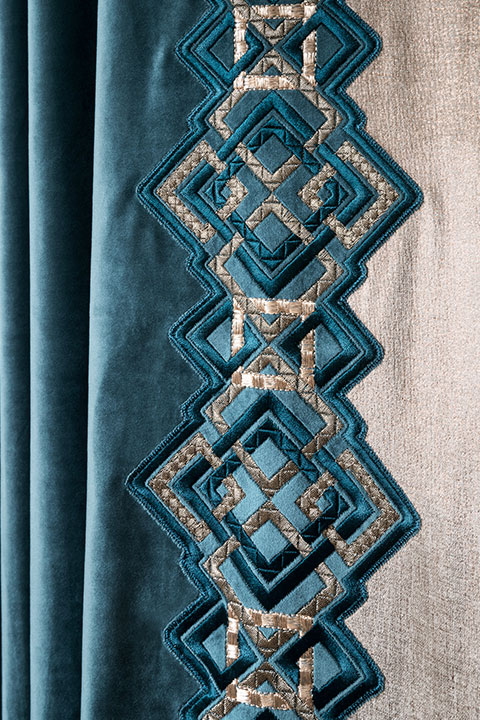 Elegant, clean-cut formality for the Allure 73 curtains, with its embroidery in hues of blue and beige.
Customise ALLURE Model 73
Select the main colour of the curtain, and find out what arrangements are available
Based on your selections, we propose these arrangements