ANNABELLE Model 05
Velvet curtains with Swarovski and pearls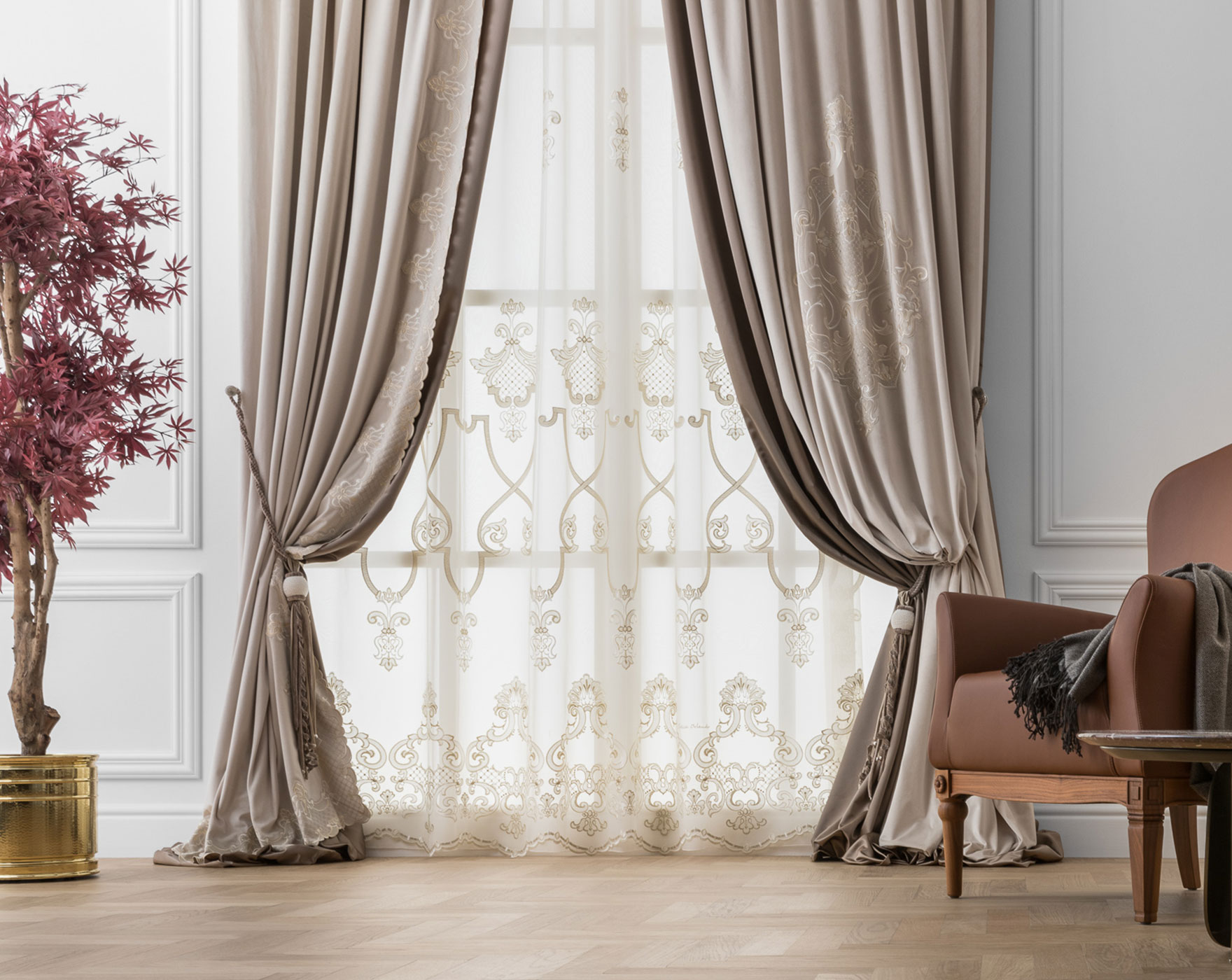 Interplay of light
Sumptuous, elegant and the result of outstanding craftsmanship, the Annabelle 05 curtain collection astonishes with its sophisticated details and its ability to masterfully interplay with light, as a result of the overlaying of fine tulle and soft velvet.
While in the light of day, the exclusive embroidery on tulle explodes in all its beauty, in the folds of the drapery exquisite Swarovski crystals and pearls illuminate the embroidered velvet in silver with a relief effect.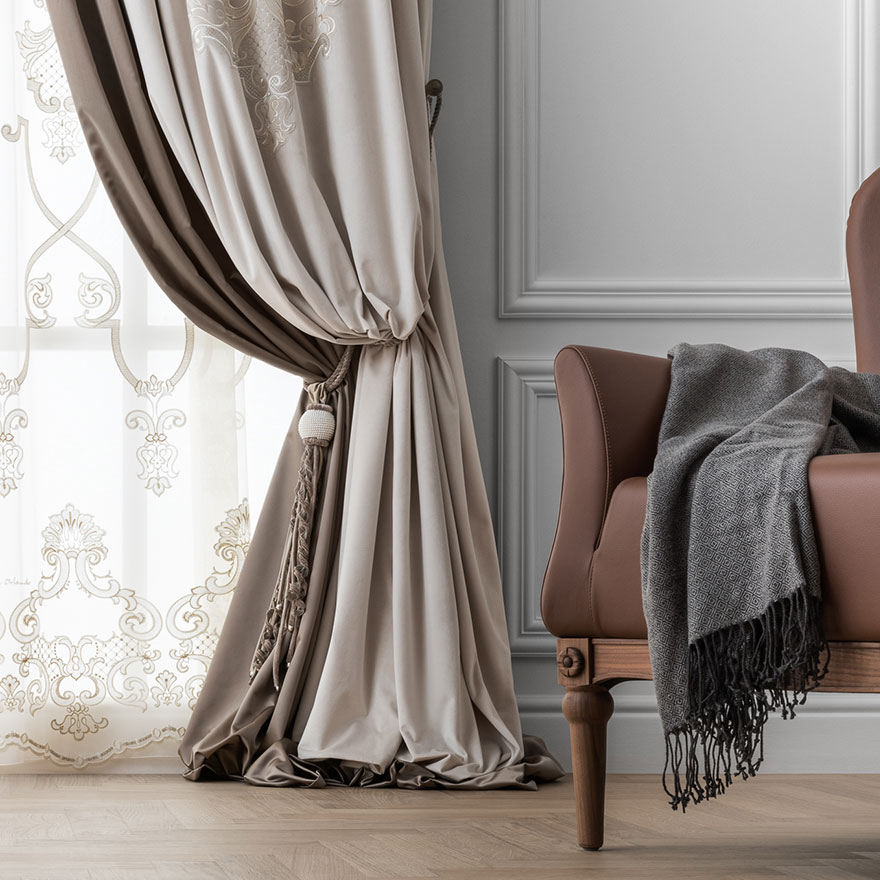 Velvet, adorned with embroidery with relief effects, is enhanced by the silver glow of exquisite Swarovski crystals and pearls.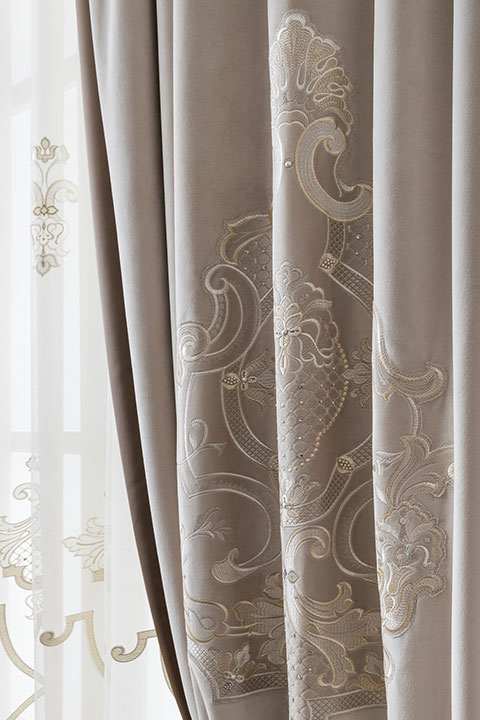 Sumptuous and elegant, Annabelle 05 impresses with its ability to cleverly create interplay with light.
Customise ANNABELLE Model 05
Select the main colour of the curtain, and find out what arrangements are available
Based on your selections, we propose these arrangements