CHARLOTTE Model Pacchetto
Balloon curtains with tulle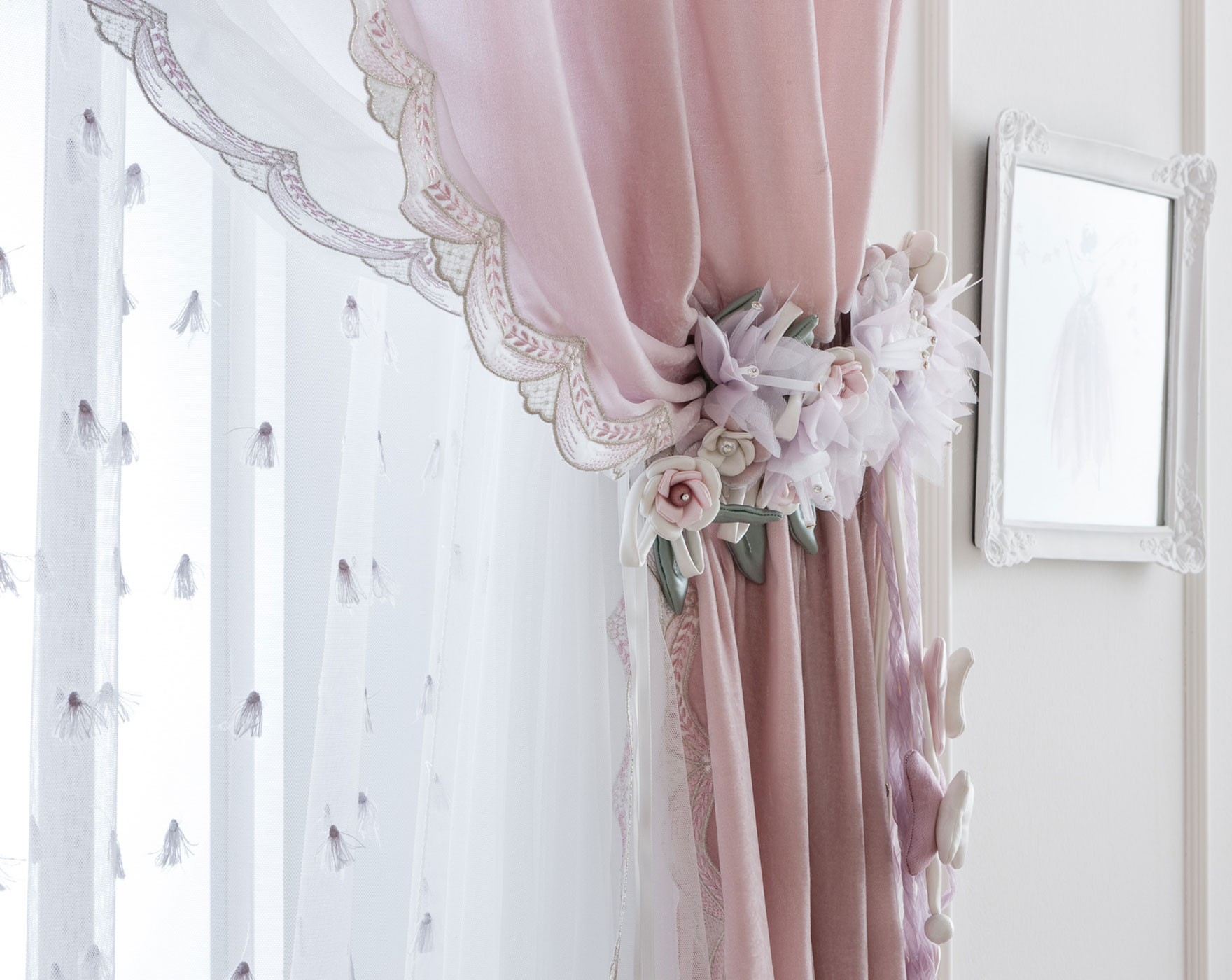 Romantic tie-up curtains
In the Charlotte Tie-Up curtain collection, the romantic style is expressed by tasteful attention to detail, with a marked floral inspiration, combined with a selection of materials and pink hues that endow spaces with elegance and lightness.
The delicate tulle, adorned with small pink tassels, filters the light by sketching fluid spaces using a balloon lift, peculiar to this collection. The beautiful, floral-themed curtain rail secures the delicately embroidered fabrics with grace and elegance.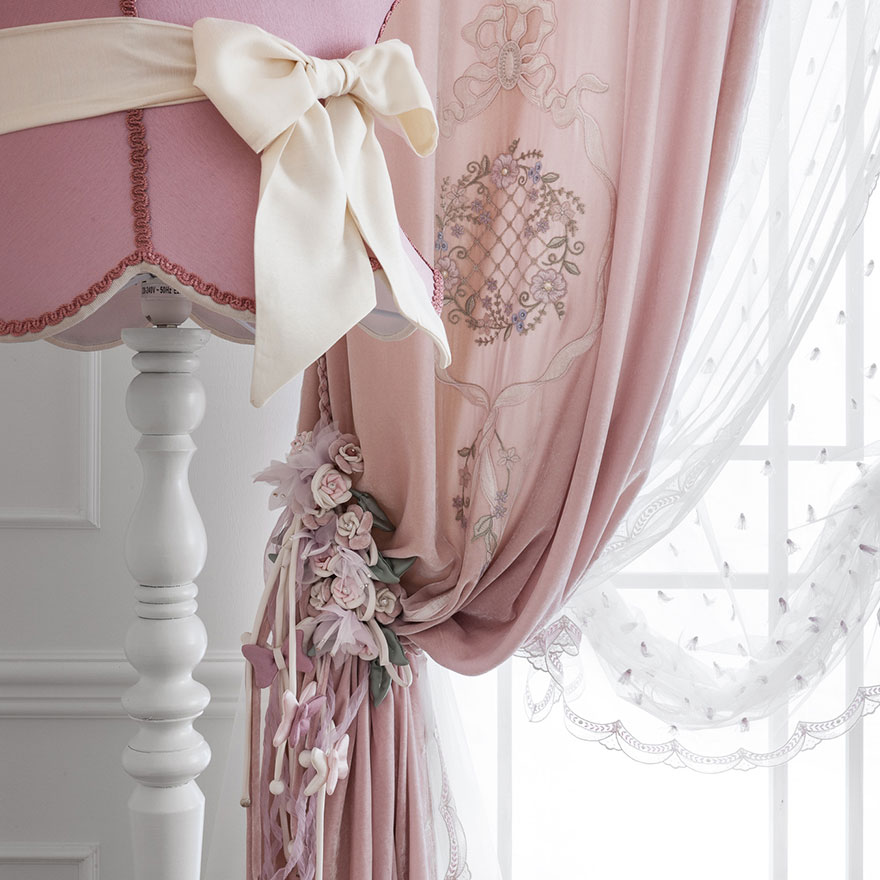 The tulle, adorned with pink tassels, redesigns the space with its characteristic balloon lift.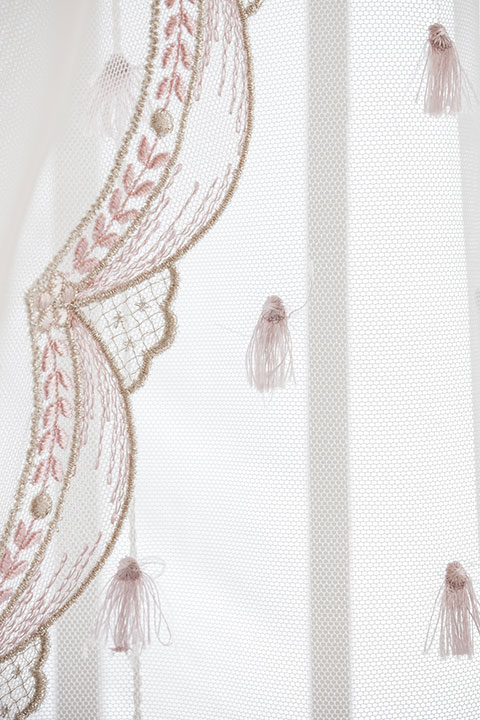 Romantic tie-up curtains that, with their tulle and floral details, bring both light and lightness into spaces.
Customise CHARLOTTE Model Pacchetto
Select the main colour of the curtain, and find out what arrangements are available
Based on your selections, we propose these arrangements