ELISABETH Allover
Majesty of roses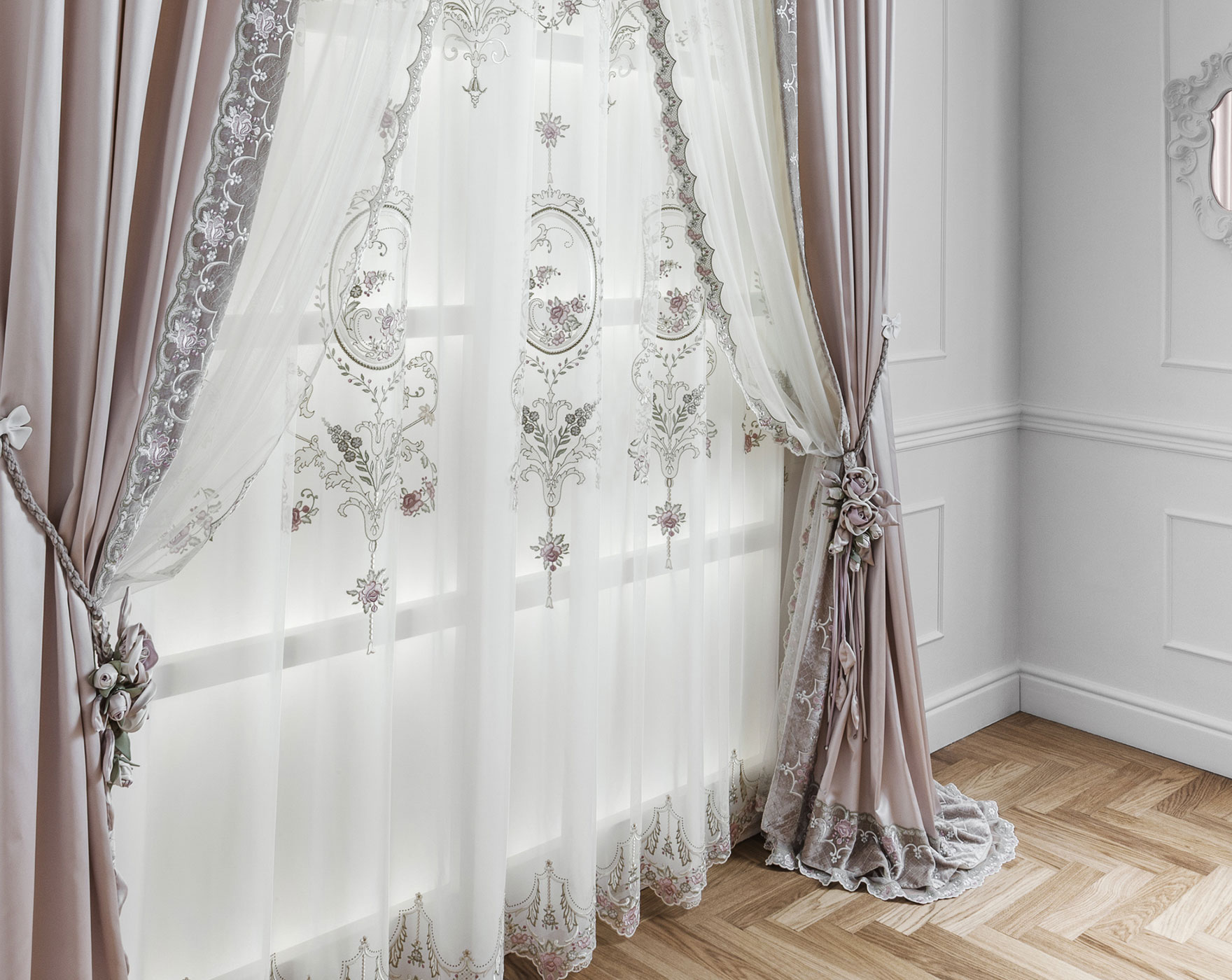 Majesty of roses
A collection of romantic curtains where the majesty of roses amidst corollas of small leaves, nuanced as if from the tip of a paintbrush, provides timeless elegance and harmony.
And when embroidery meets tulle with filet and meshes, empty and full spaces merge to create a tactile sensation of lightness and a visual synthesis of utmost sophistication.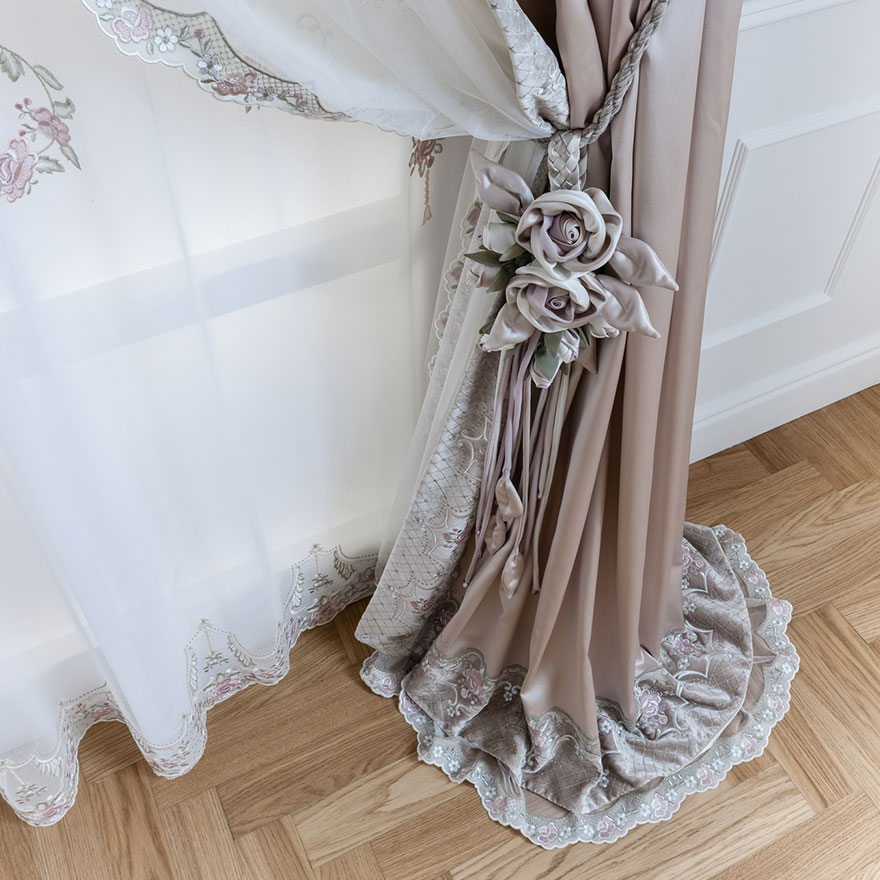 The majesty of roses, amidst corollas of petite leaves, adds a unique lustre and harmony.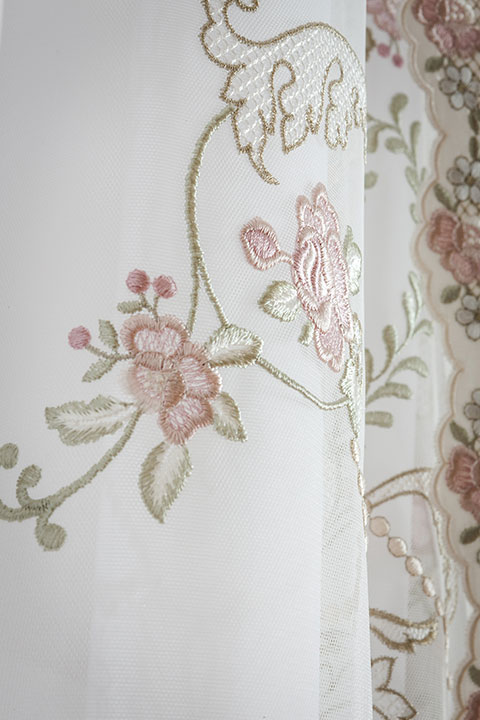 A collection of romantic curtains that provide a visual statement of the utmost sophistication.
Customise ELISABETH Allover
Select the main colour of the curtain, and find out what arrangements are available
Based on your selections, we propose these arrangements