ETOILE con centrale
French 18th-century curtains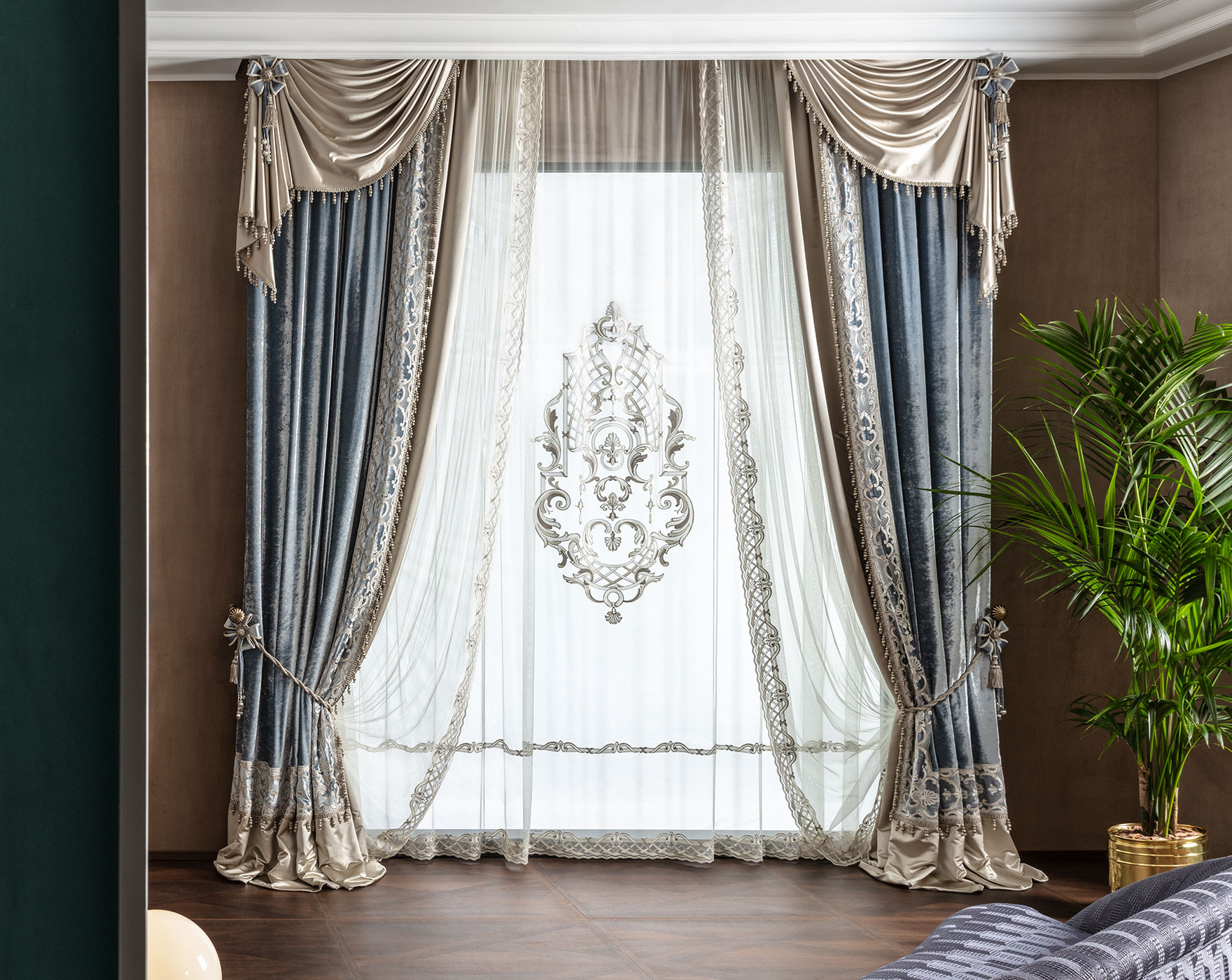 The embroidered decorations on the tulle and cockades embody the craftsmanship of Chicca Orlando.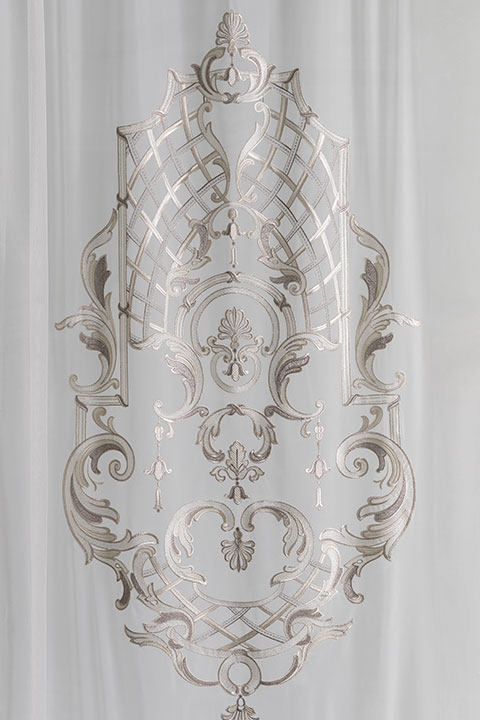 French style
Inspired by the unmistakable style of 18th-century France, the Étoile collection of curtains reproduces the lightness and gracefulness in its arrangement, recreating the sophisticated atmospheres of the aristocratic palaces of the era.
The decorative centrepiece on tulle is impressive in size and combines soft volutes with geometric elements that provide a three-dimensional effect of depth.
The satin draperies adorned with tone-on-tone passementerie trimmings are accentuated by exquisite velvet cockades and pendants that express all the craftsmanship of Chicca Orlando to create sophisticated details that embellish a collection made to be admired.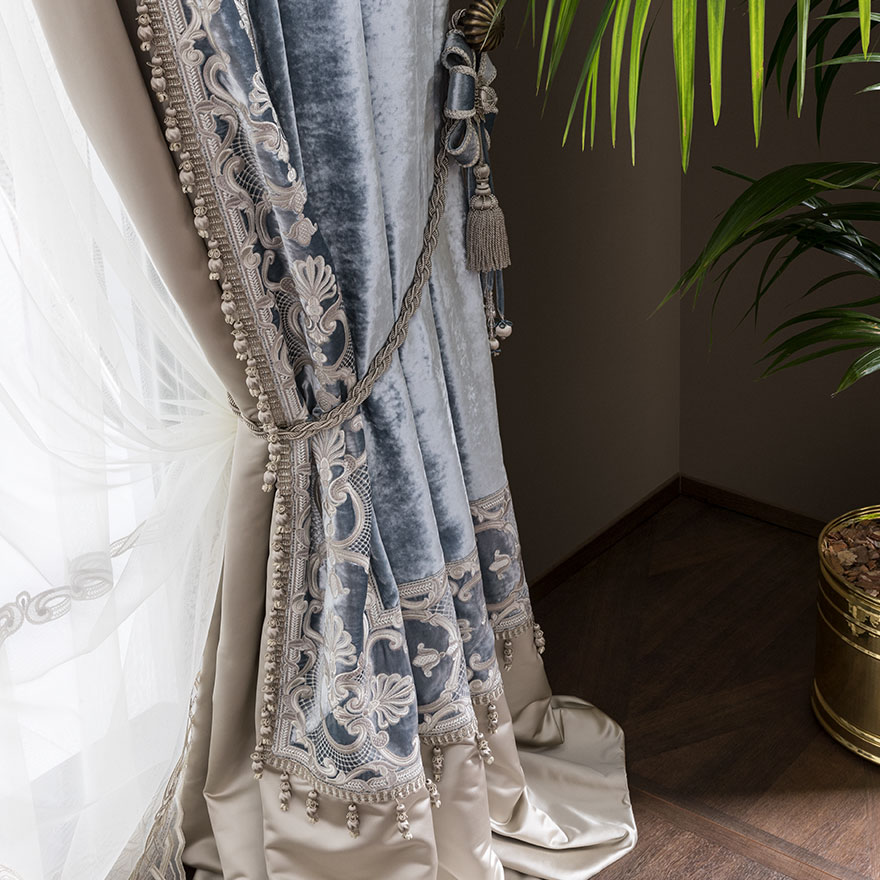 A collection of curtains that recreates the sophisticated atmosphere of the 18th century French style.
Customise ETOILE con centrale
Select the main colour of the curtain, and find out what arrangements are available
Based on your selections, we propose these arrangements