GRACE Model 29
Embroidered white curtains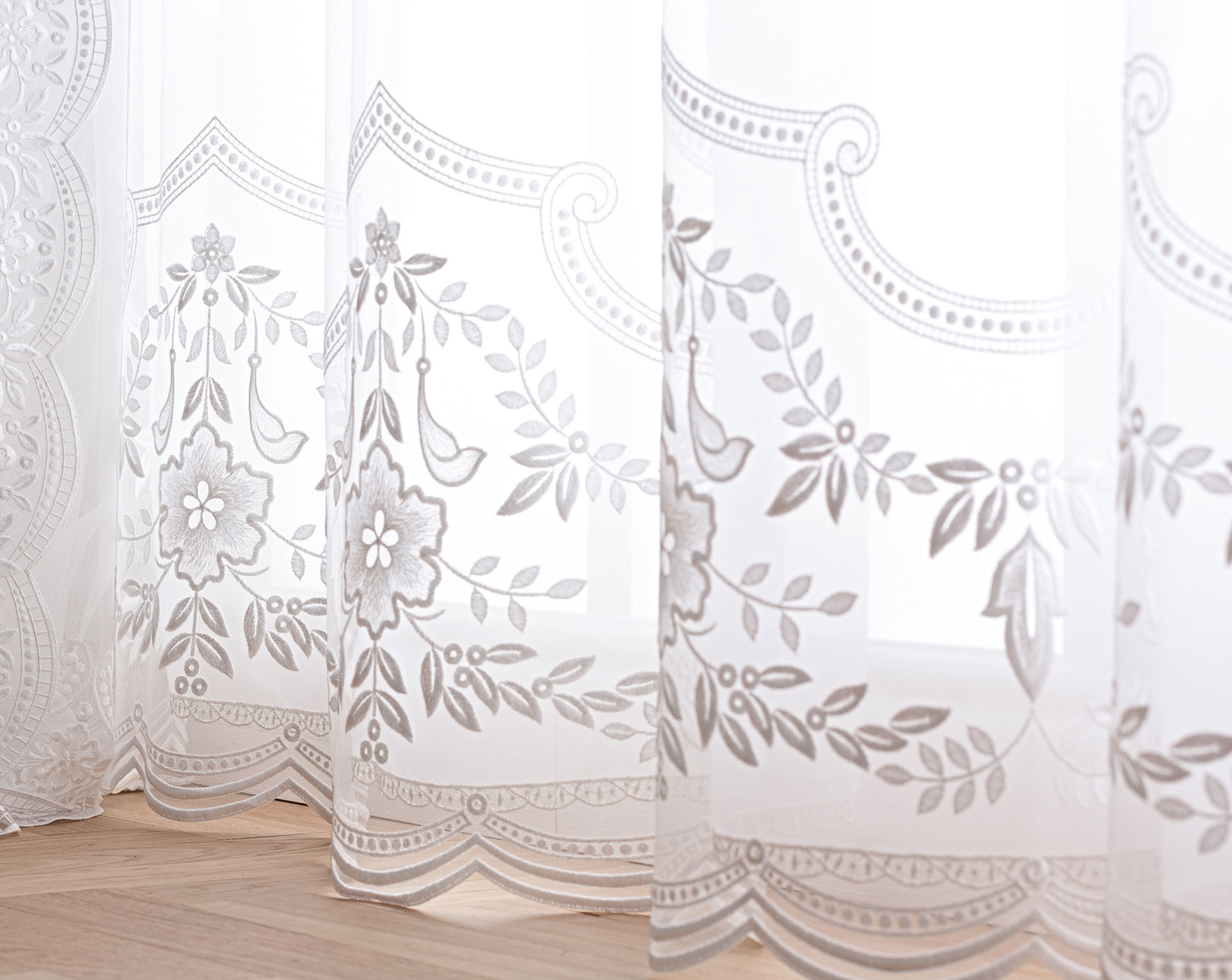 A gentle white cloud
The Grace 29 curtain collection is designed to furnish young, sophisticated environments. A cloud of exquisite tulle filters the light, transforming the environment into a dreamlike space, to which the elegance of white brings both light and lightness.
The
full-coverage decorations
adorning the collection, with their
flowers and raised leaves embroidered in full stitch
, embellish the arrangement, created to illuminate dreaming with your eyes open wide.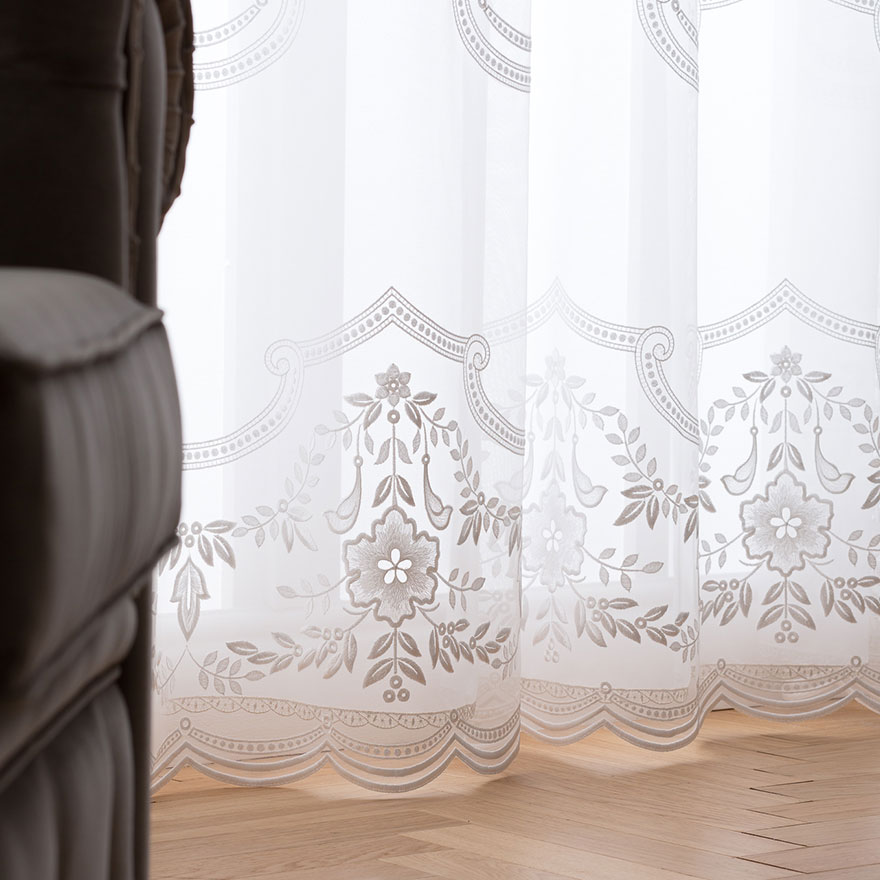 Full-coverage decoration, with raised flowers and leaves embroidered in full stitch, embellish the collection.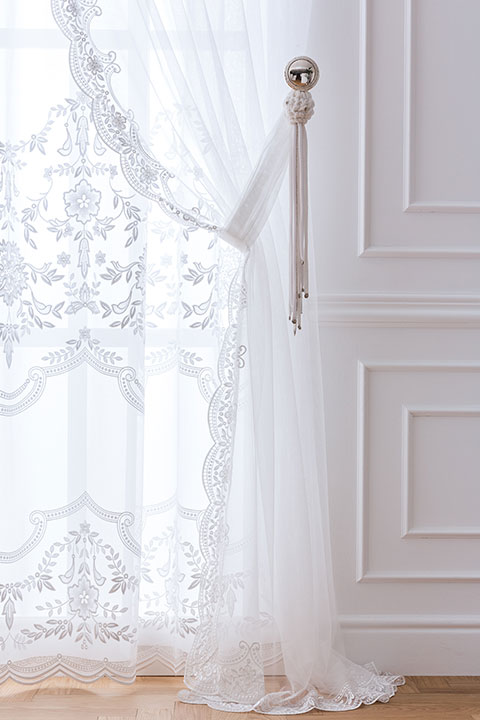 White, embroidered decorations for a curtain collection that makes you dream with your eyes wide open.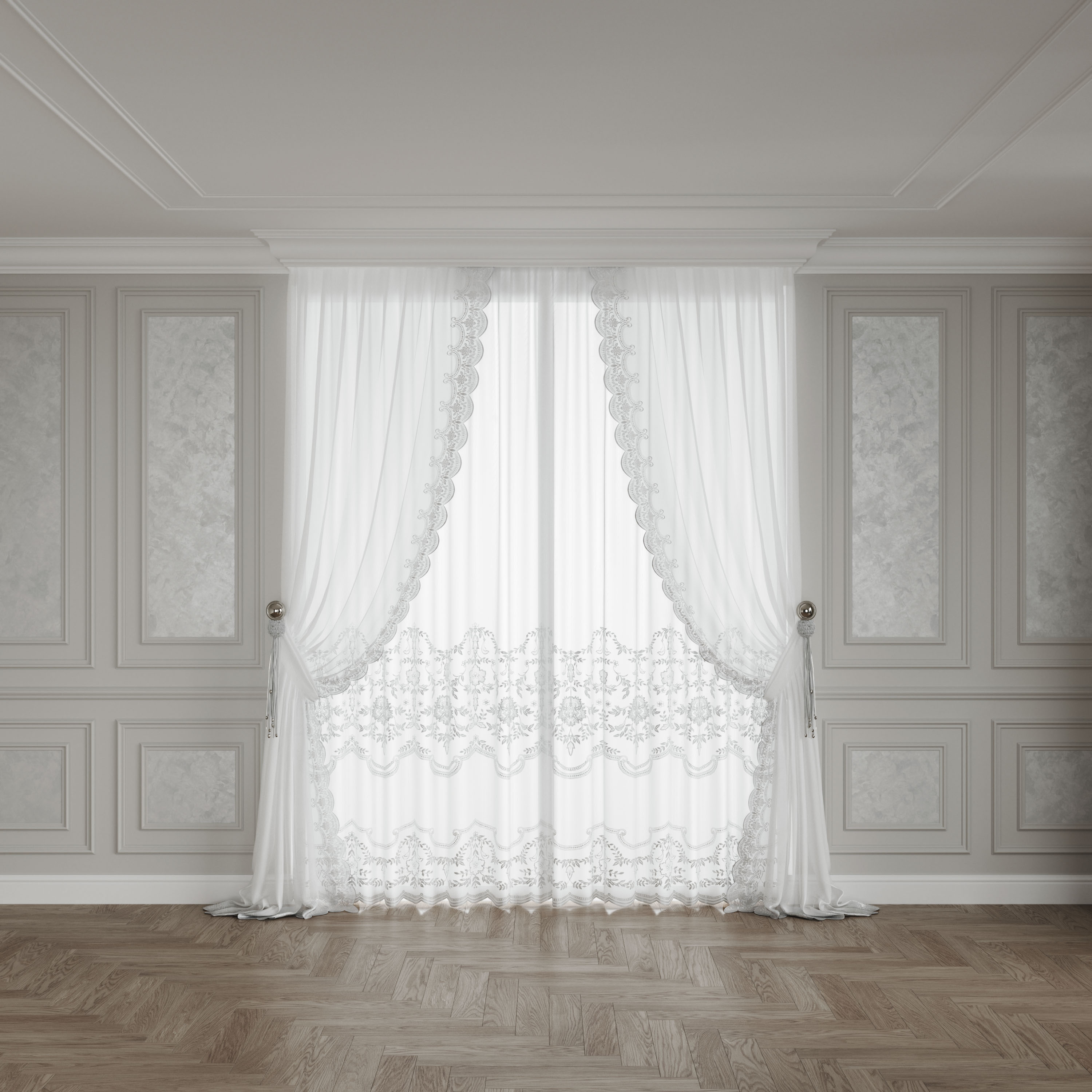 GRACE Model 29 n.1
Size 300x180 cm / 118.1x70.9 inches
Add to Cart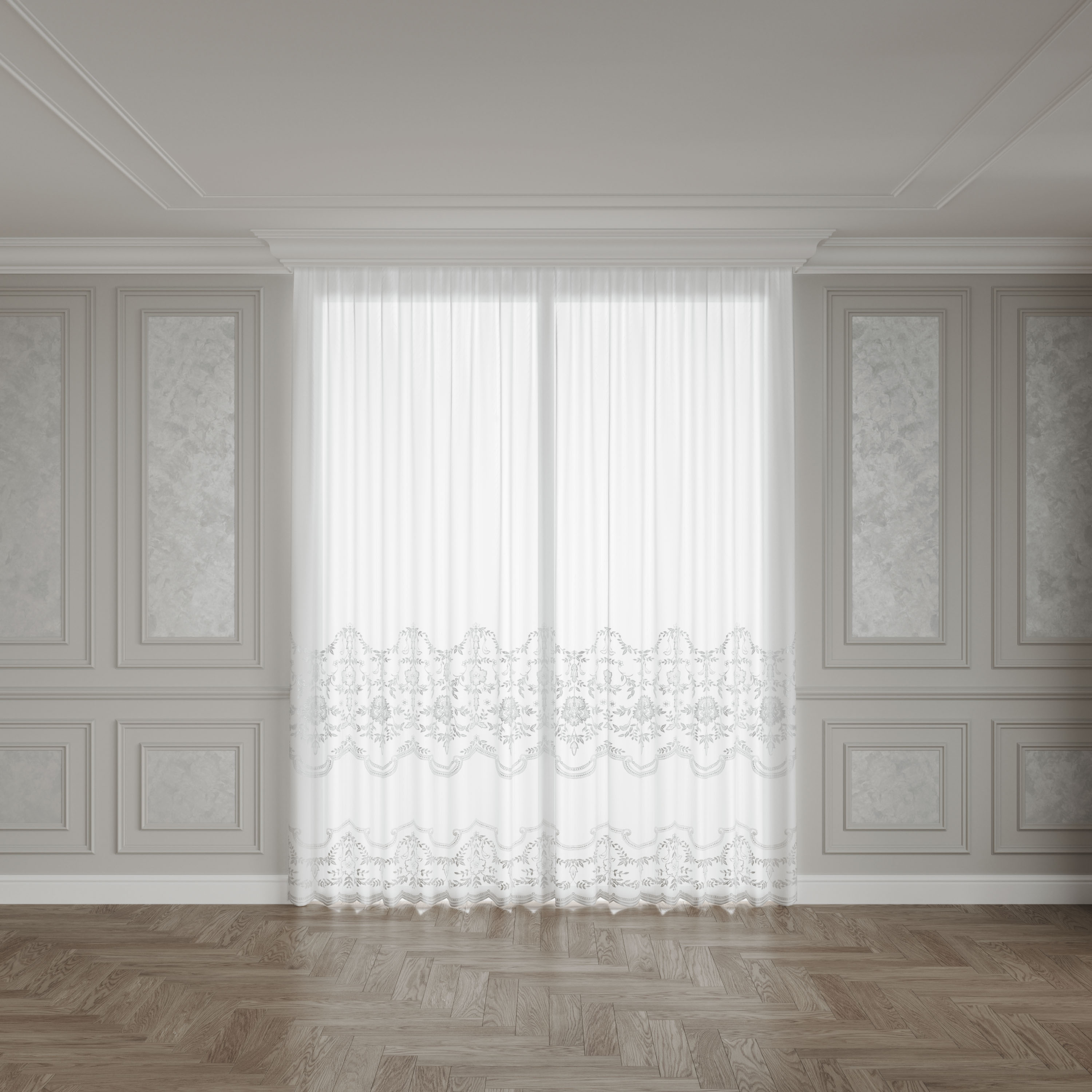 GRACE Model 29 n.2
Size 300x180 cm / 118.1x70.9 inches
Add to Cart