MADAME
Pastel-coloured curtains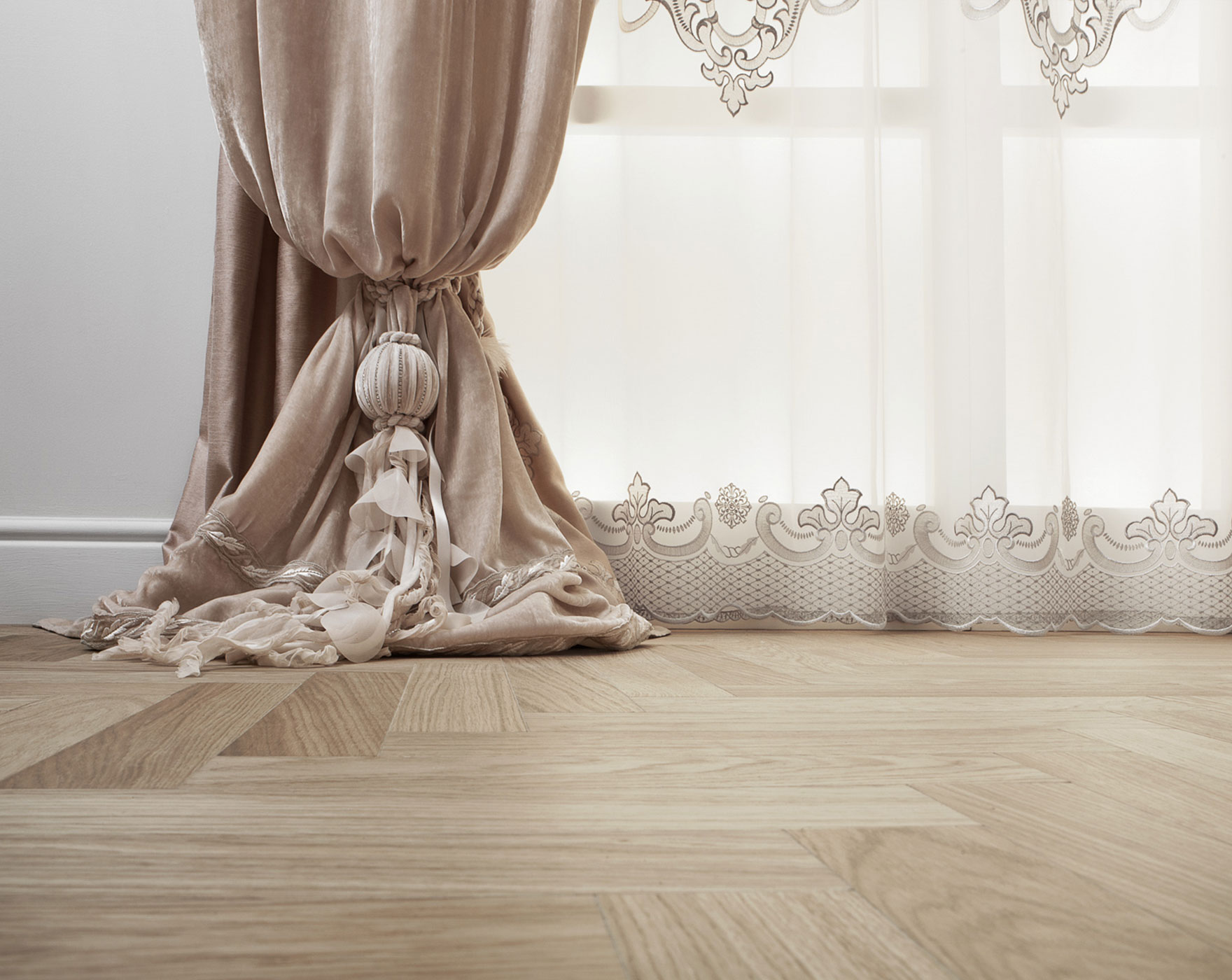 Noble lightness
An elegant screen, with its decorative shapes inspired by the 18th century, conveys a collection of curtains with a noble style, that create a gentle, feminine atmosphere. The design enhanced by vertical decorative elements, combined with other transverse ones, evokes twisting shapes and classical architectural principles, providing the creation with a lightness that allows a "through view".
The colours of the curtains are pastel powdery with hues ranging from ivory porcelain to pinkish beige. Stylistic and colour combinations designed to satisfy the sophisticated taste of a contemporary, noble lady.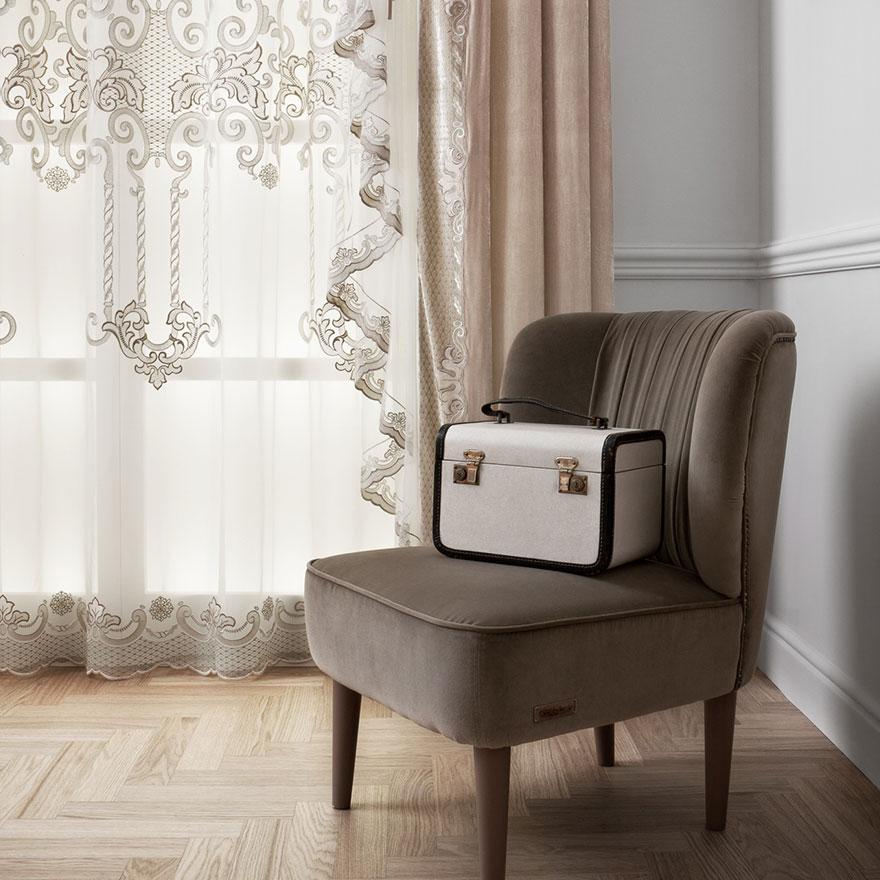 The design evokes sinuous forms and classical architectural lines, conferring an airy lightness to the creation.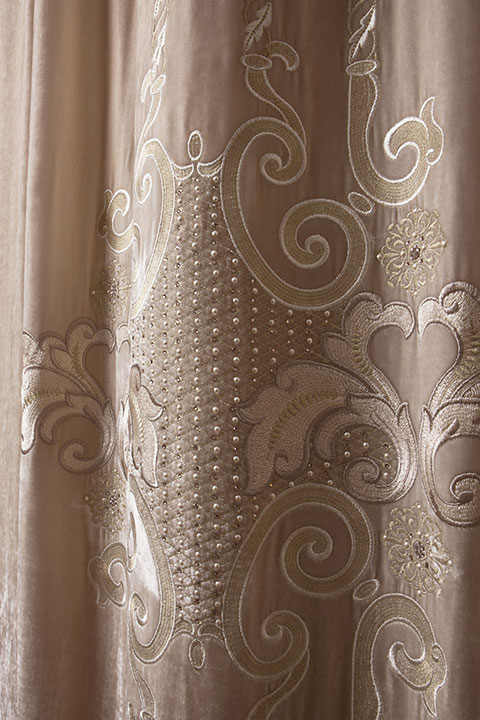 A collection of pastel-coloured curtains to satisfy the taste of a contemporary, noble lady.
Customise MADAME
Select the main colour of the curtain, and find out what arrangements are available
Based on your selections, we propose these arrangements