PALAZZO Model 32
Curtains with velvet inlays in embroidery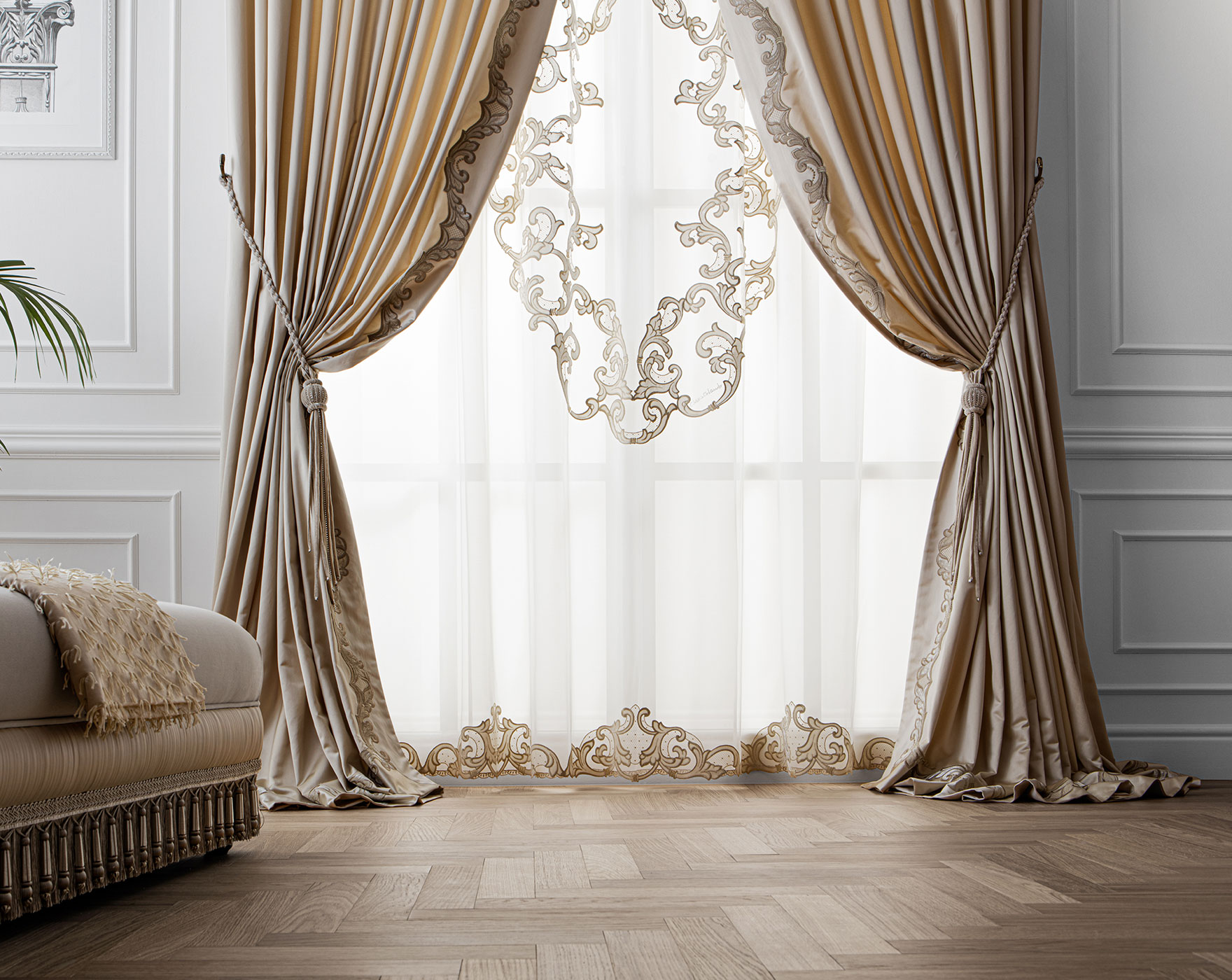 Classical canon
In the Palazzo 32 collection, the classic canons of Renaissance architecture are enhanced by soft lines and tulle, crafted with exquisite velvet inlays in the embroidery, which give it a refined, authoritative look.
The sophistication of the arrangements, the attention to each single detail and the opulence of the decorative centrepiece are statements of luxury and new aesthetic canons that pre-empt and redefine trends in classical furniture.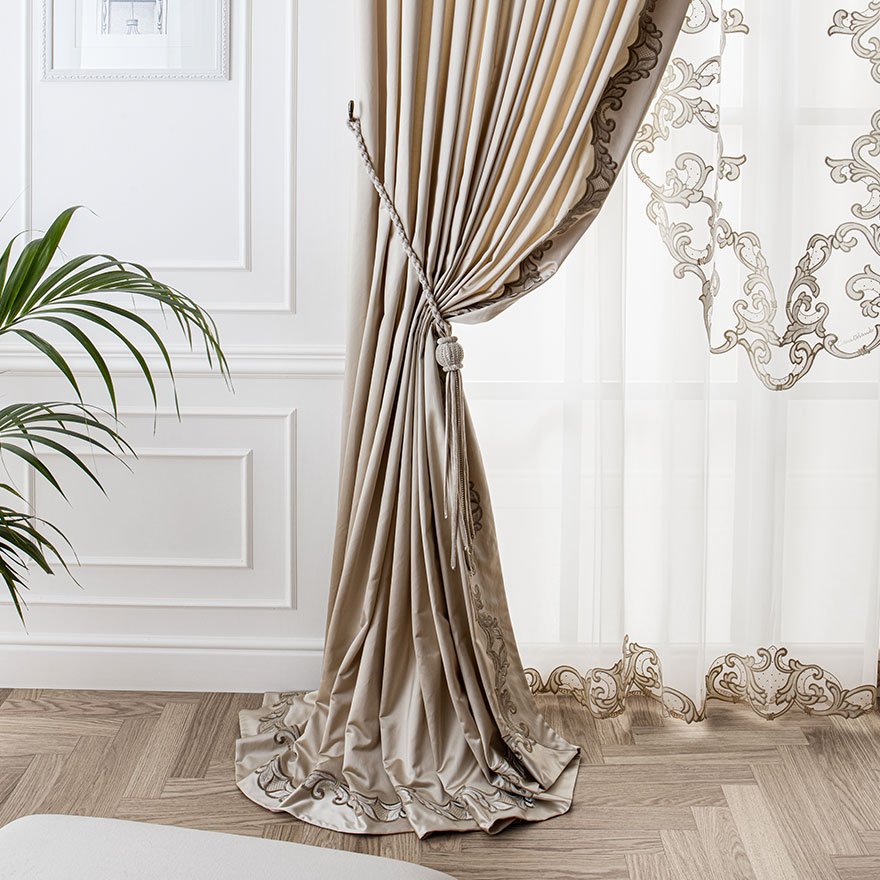 Rich velvet inlays in the embroidery confer an authoritative appearance to the decorative centrepiece that appears suspended in the light.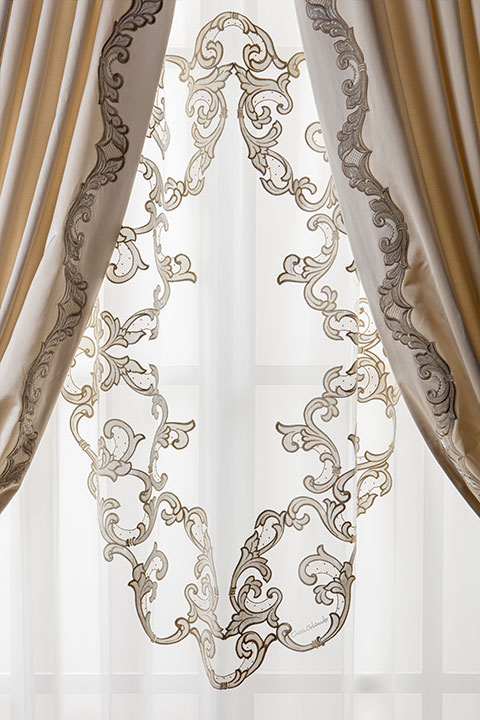 With its elegance and sophistication, Palazzo 32 pre-empts and redefines the canons of classical style.