PRESTIGE Allover
Full-coverage embroidery curtains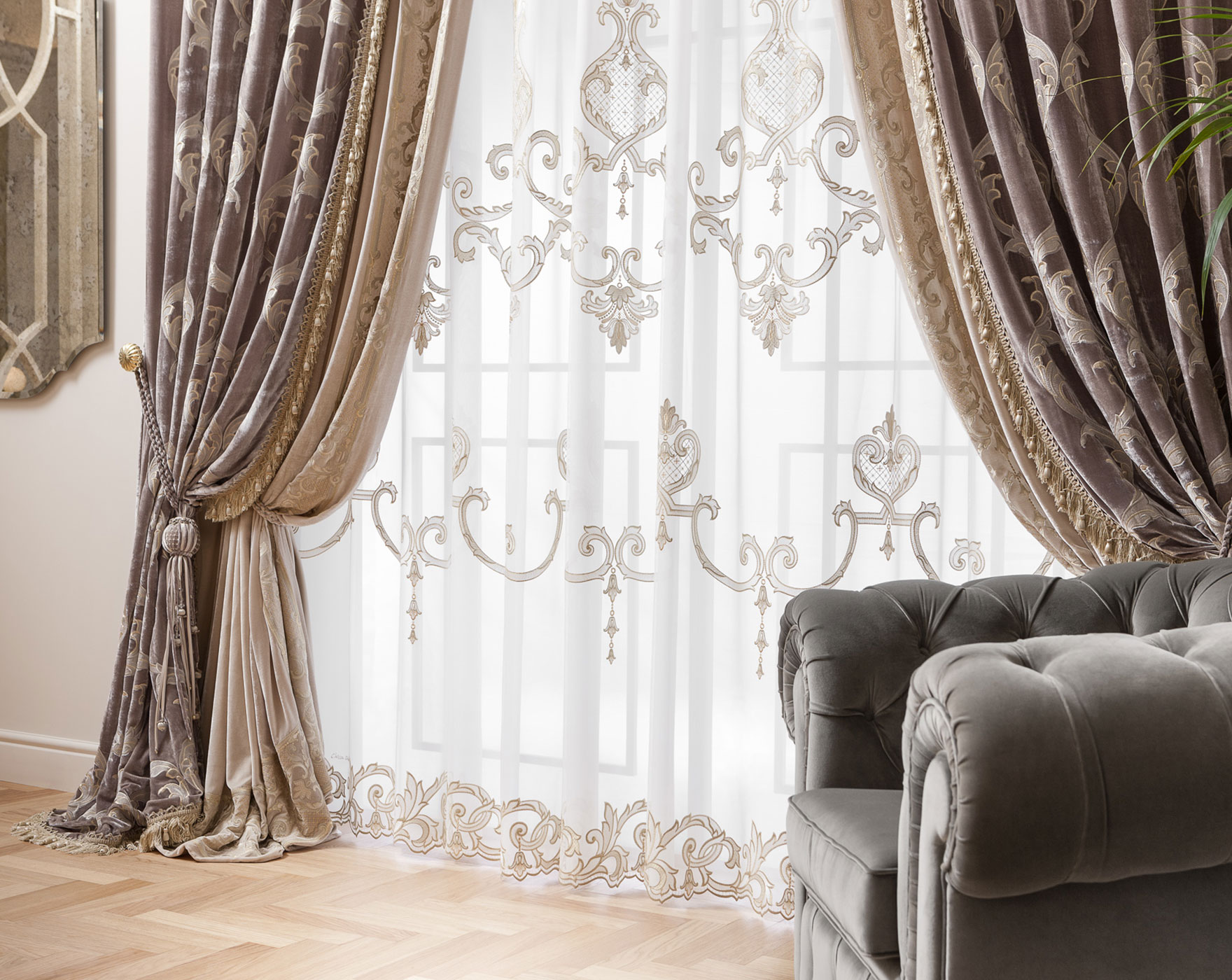 Full-coverage embroidery on velvet
Prestige is a collection of classic curtains that makes any environment luxurious and exclusive: with its wide range of combinations of both embroidery and colour variations, it allows for the design of sophisticated interiors of timeless beauty, a true expression of the Made in Italy style.
In this Allover variation, exclusivity is enhanced by full-coverage embroidery on velvet which, together with the lurex yarn, creates exquisite, glittering inlays.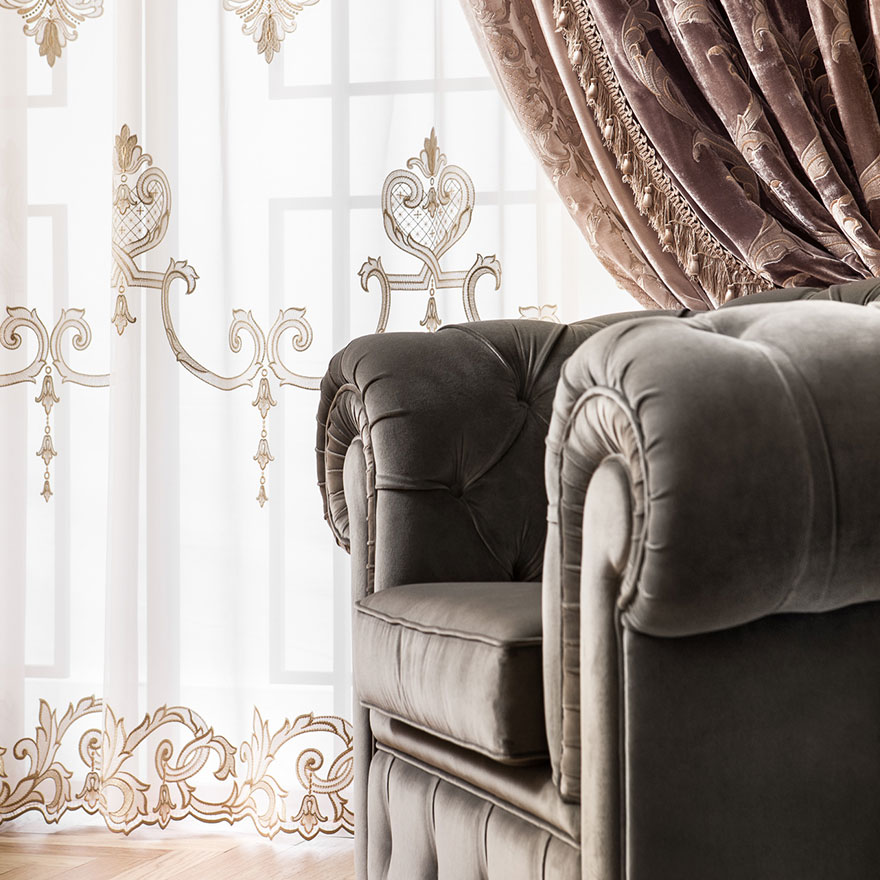 The uniqueness of full-coverage embroidery, along with the lurex yarn on velvet, creates exquisite shimmering inlays.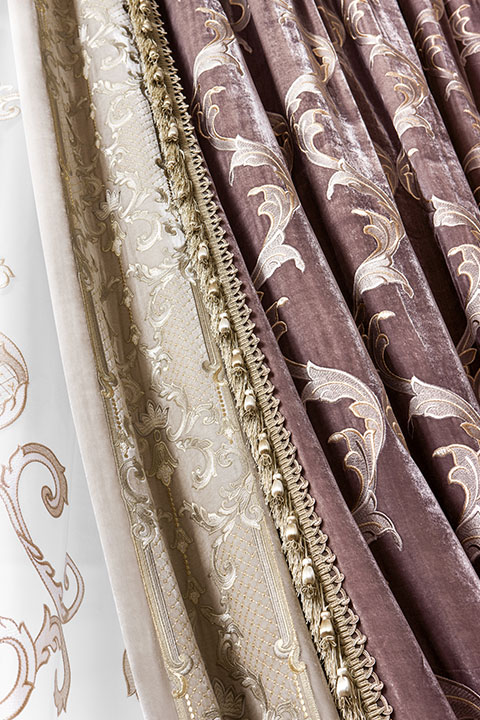 In this variation of Prestige curtains, each detail is designed to match the elegance of the embroidery.
Customise PRESTIGE Allover
Select the main colour of the curtain, and find out what arrangements are available
Based on your selections, we propose these arrangements