ROMANCE Model 07
Curtains with floral embroidery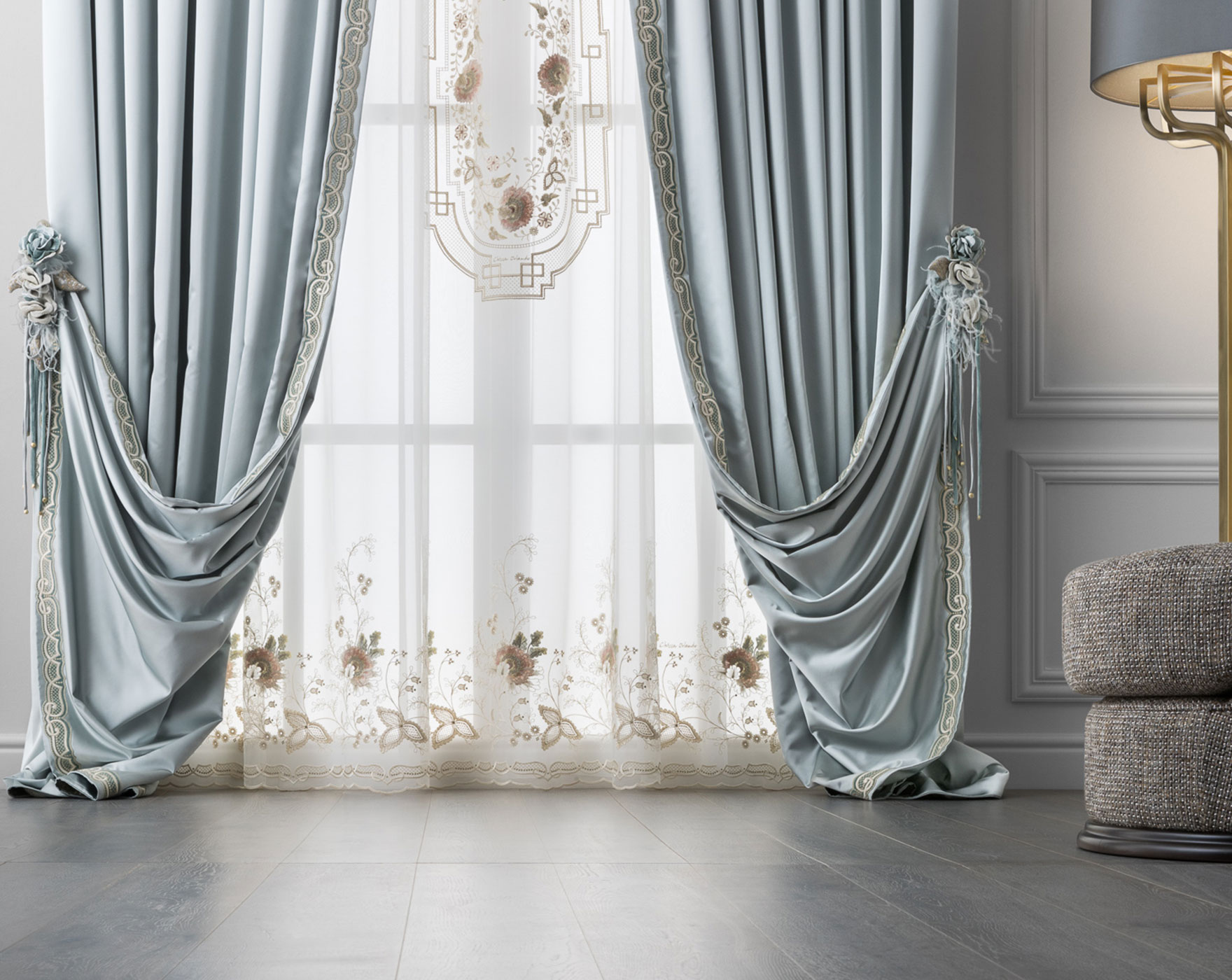 Like a flowery meadow
Soft satin reveals a flowery meadow that appears against the light – this is how the Romance 07 curtain collection transports us at first glance into a gentle, relaxing environment, where the elaborate floral motif provides it with romantic allure.
In the decorative centrepiece, the overall embroidery on tulle creates a multifaceted design, while the details on the velvet and curtain holders, executed with expert craftsmanship, complete an arrangement as harmonious as nature.
The elaborate floral embroidery on tulle in the decorative centrepiece creates a sophisticated design with myriad nuances.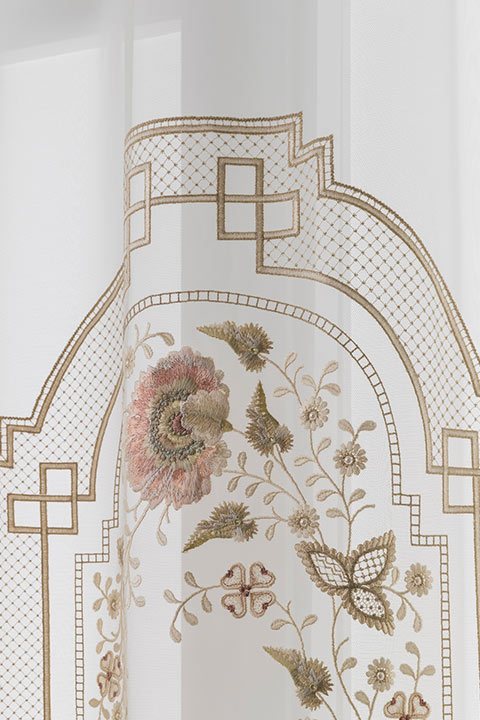 The Romance 07 curtains, with their floral embroidery on tulle, create spaces as harmonious as nature.
Customise ROMANCE Model 07
Select the main colour of the curtain, and find out what arrangements are available
Based on your selections, we propose these arrangements
ROMANCE Model 07 n.1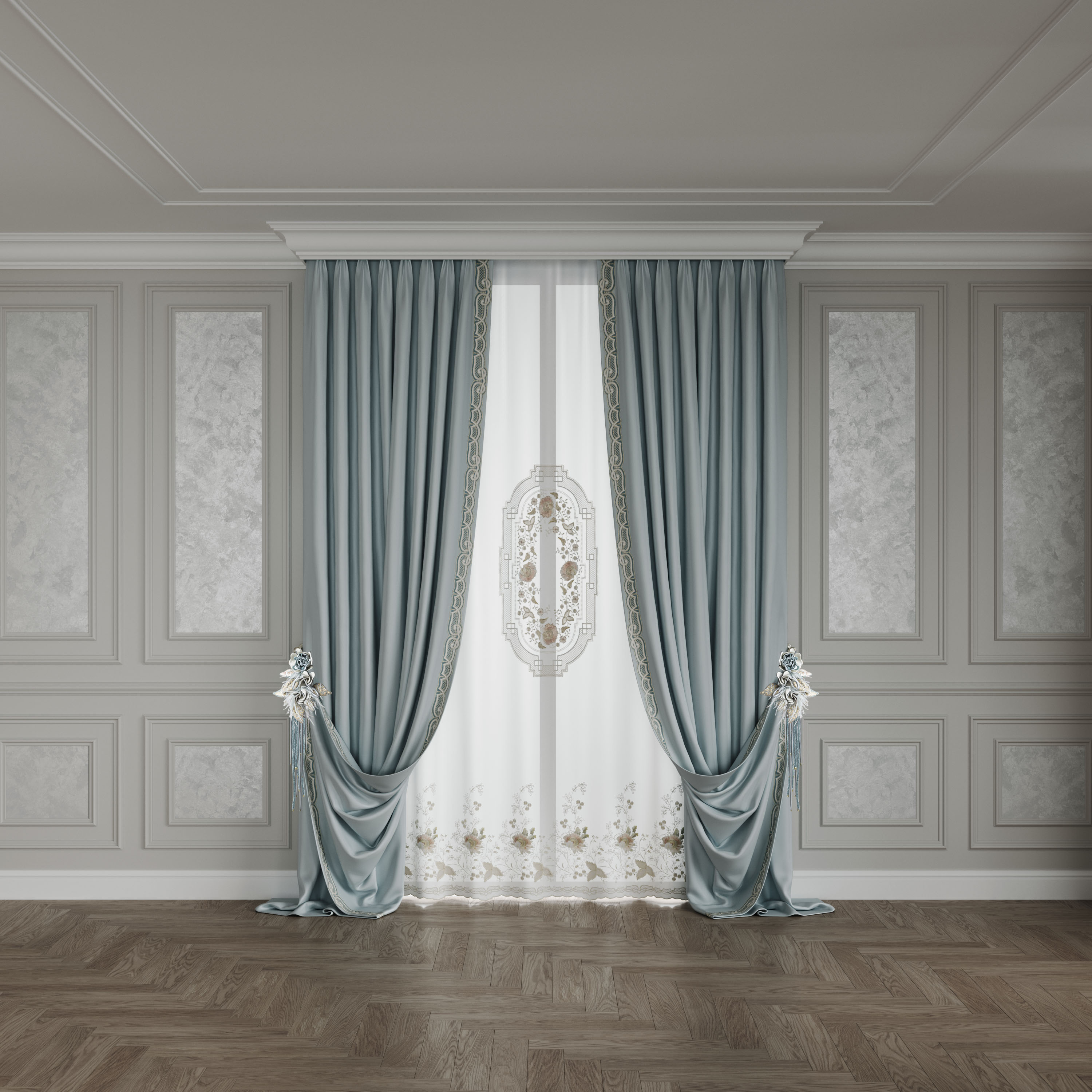 Configure your curtain
ROMANCE Model 07 n.2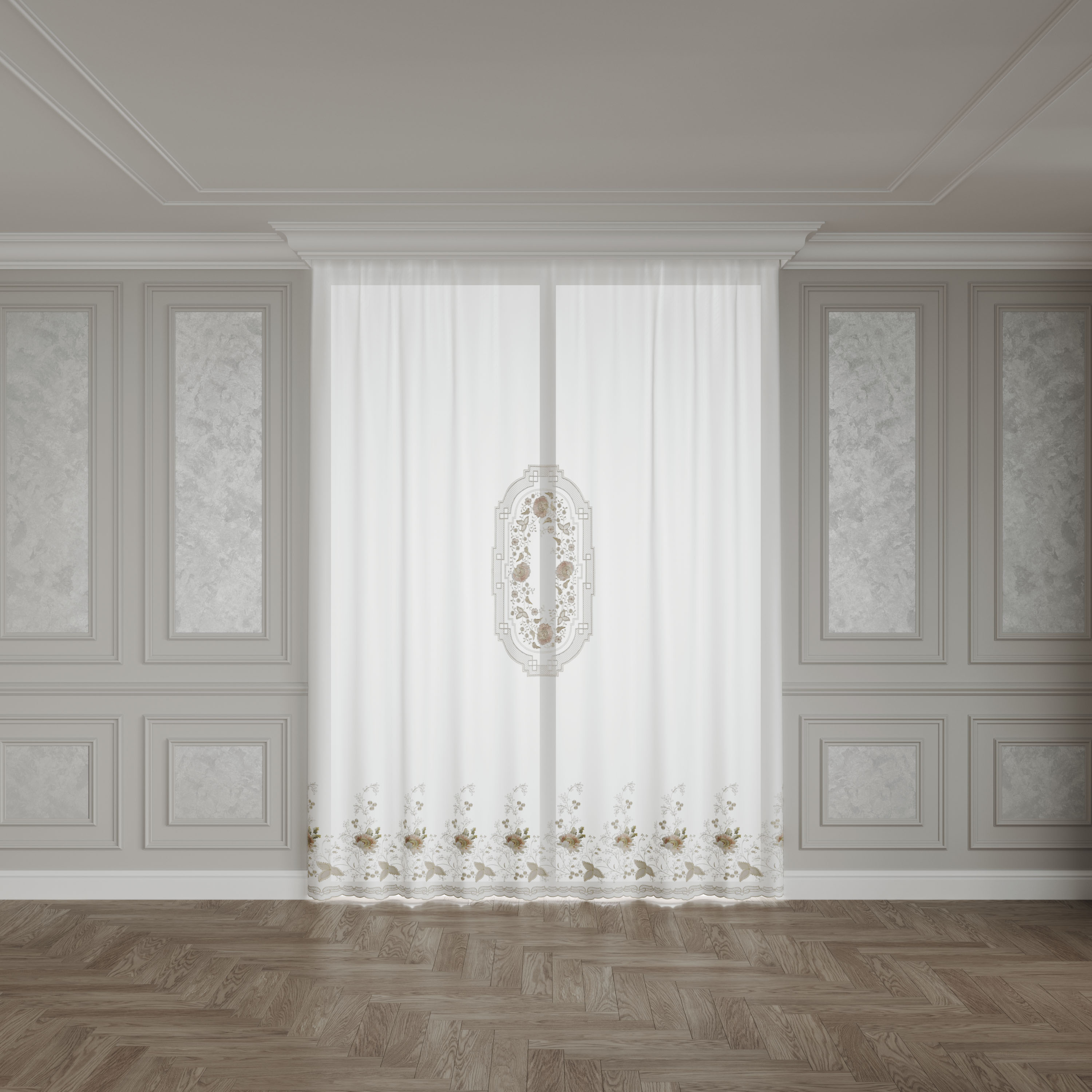 Configure your curtain