SQUARE
Curtains with macramé diamonds
A micro-diamond pattern on tulle provides unusual geometries that embellish the arrangement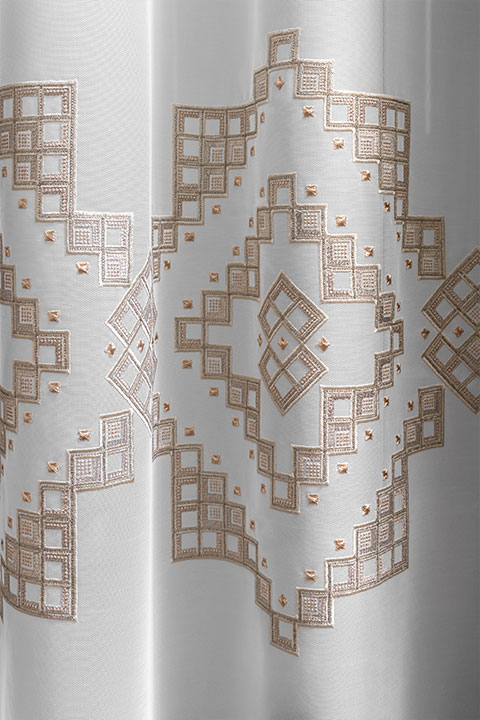 Exquisite diamond workmanship
The Square collection of luxury curtains is a paean to Chicca Orlando's care and outstanding craftsmanship – a combination of 4 different fabrics - velvet, tulle, coated satin and a sand-coloured micro-mesh with a metallic effect – decorated in an entirely original, sophisticated manner, for a unique geometric and three-dimensional effect.
Inlaid diamonds, interspersed with micro studs, combine with other lurex yarn diamonds created in macramé on velvet. Micro-craftsmanship on tulle yields new geometries that embellish the composition, where satin coated with gold foil lends elegance and shine to the collection.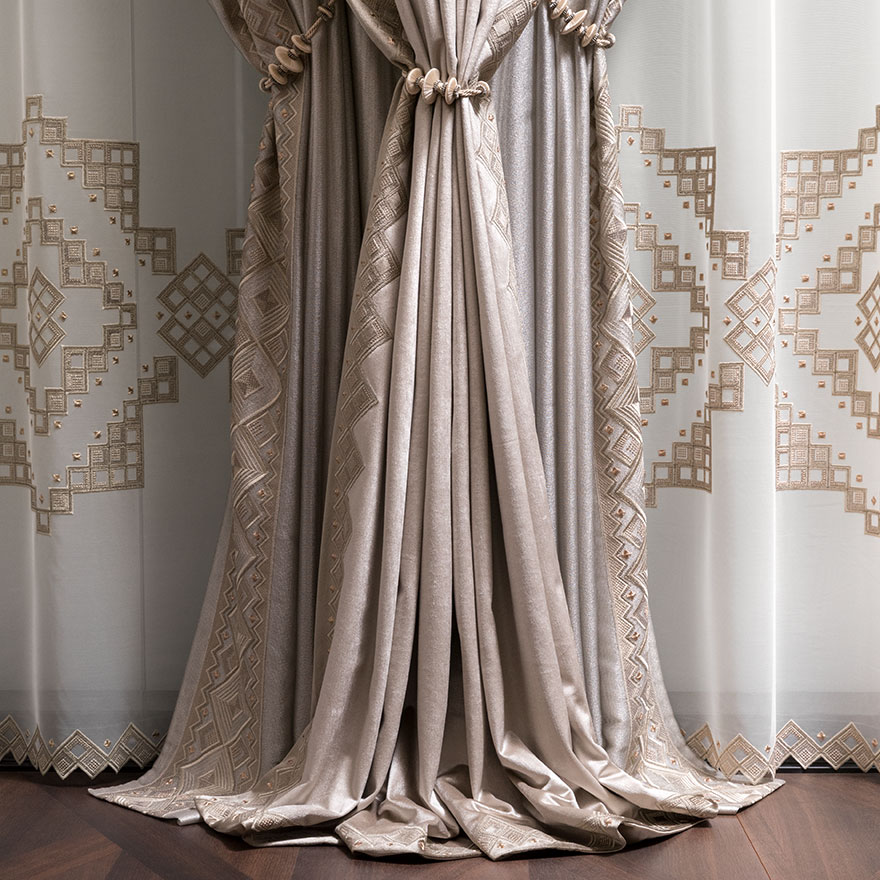 A collection of curtains where macramé diamonds combine with shiny, sophisticated geometries.
Customise SQUARE
Select the main colour of the curtain, and find out what arrangements are available
Based on your selections, we propose these arrangements