TAIMYR
Silk and tulle curtains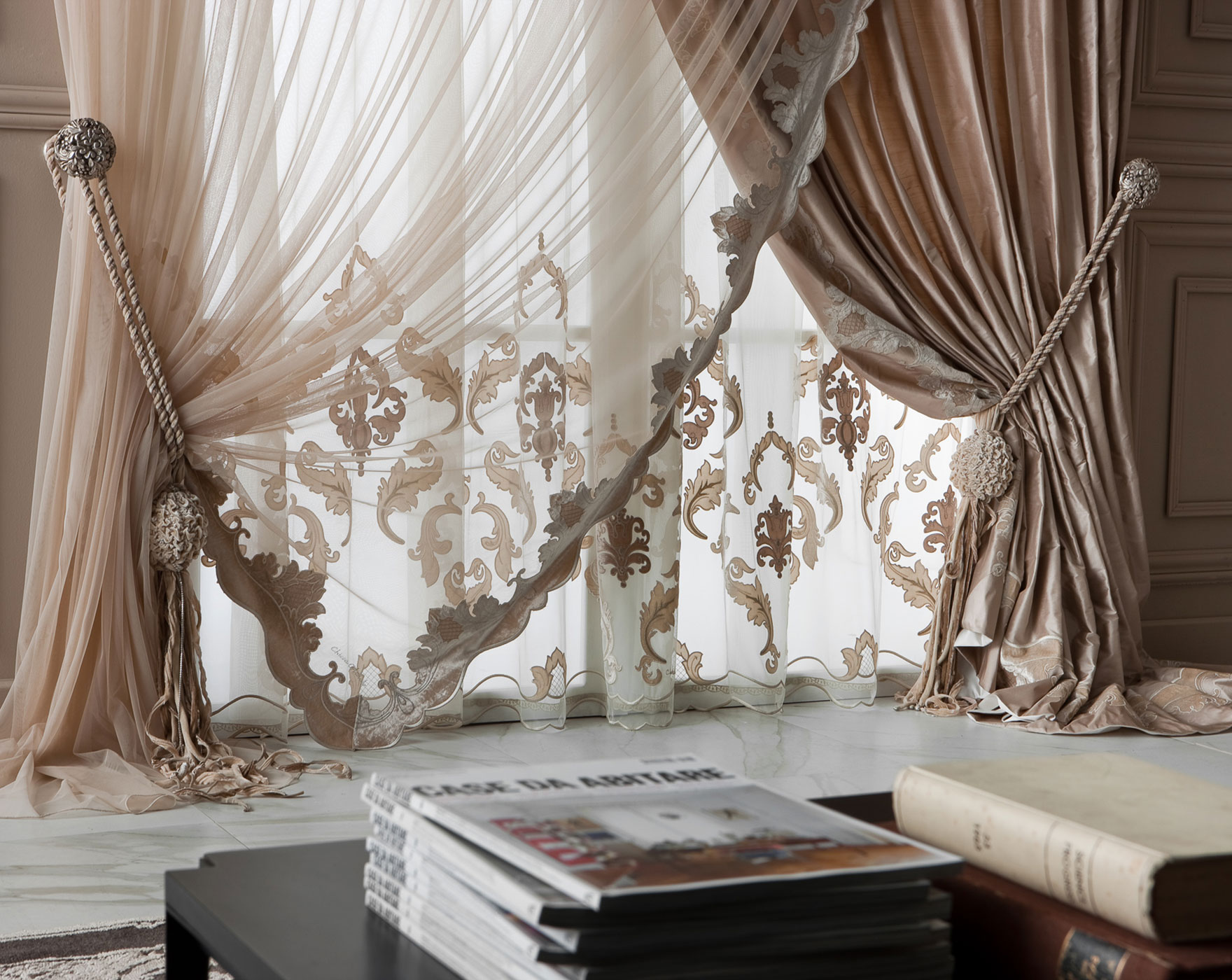 Soft nuances
Velvety decorations are used in a harmony of subdued nuances for this collection of Taimyr curtains which create magical reliefs and splendid reflections of light.
With its elegant arrangement that creates an interplay of different fabrics, the design comes to life, emerging from the background of pure silk or extremely fine tulle.
Silver threads and miniature Swarovski crystals endow the embroidery with exquisite notes, making the Taimyr curtain collection an indispensable element in luxurious, classically styled environments.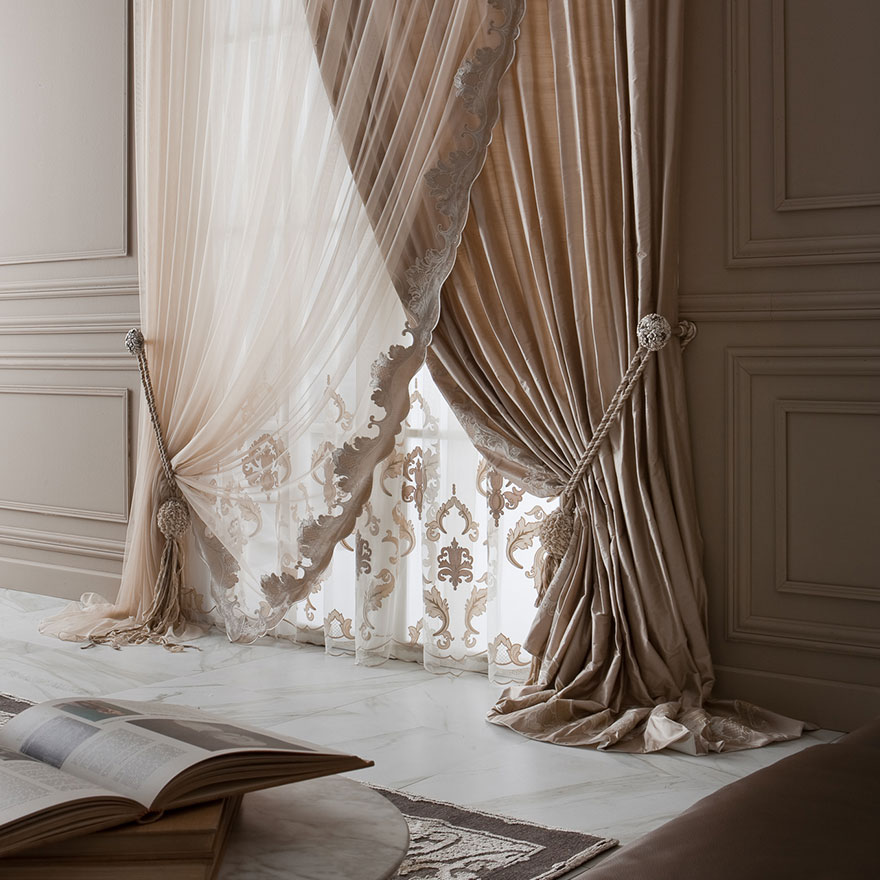 Silver threads and miniature Swarovski crystal stones provide the embroidery with notes that embellish the arrangement.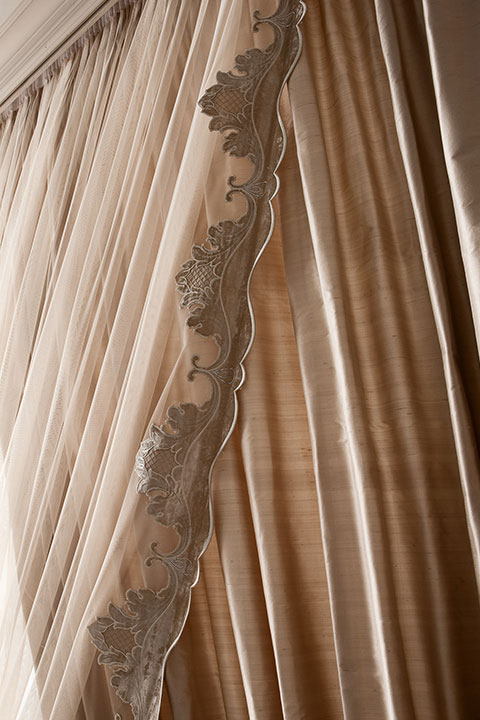 Customise TAIMYR
Select the main colour of the curtain, and find out what arrangements are available
Based on your selections, we propose these arrangements