TAIMYR Model 06
Velvet decoration curtains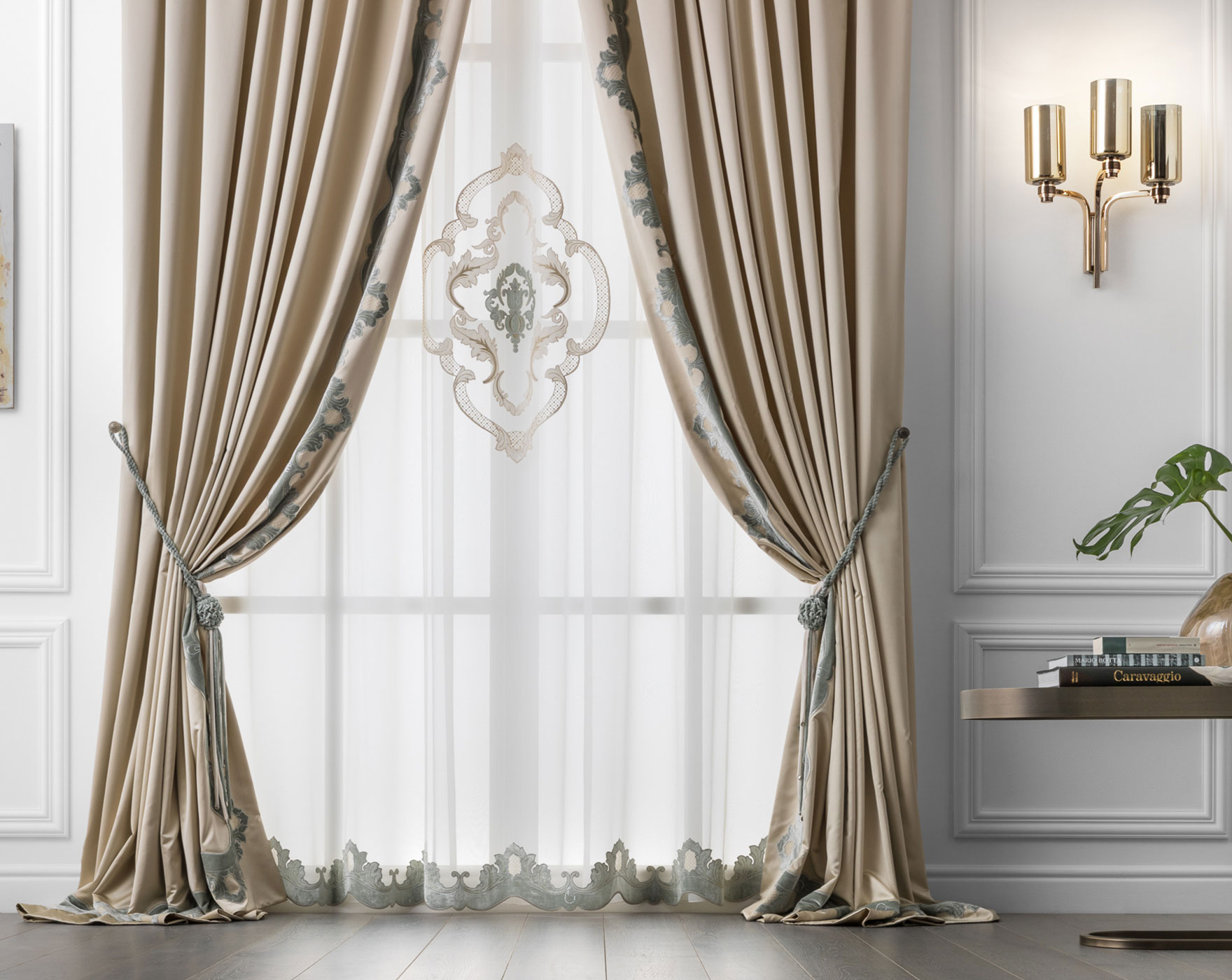 Velvet decorations
Designed to decorate elegant environments with a classical feel, the Taimyr curtain collection includes velvet decorations as its most distinctive feature, enhanced by a muted, delicate colour palette and its soft, flowing lines.
Embroidery and workmanship pursue one another across the various fabrics, creating a decorative interplay where the design comes to life, emerging from the background of pure silk or fine tulle.
The resulting overall impression is one of extraordinary harmony.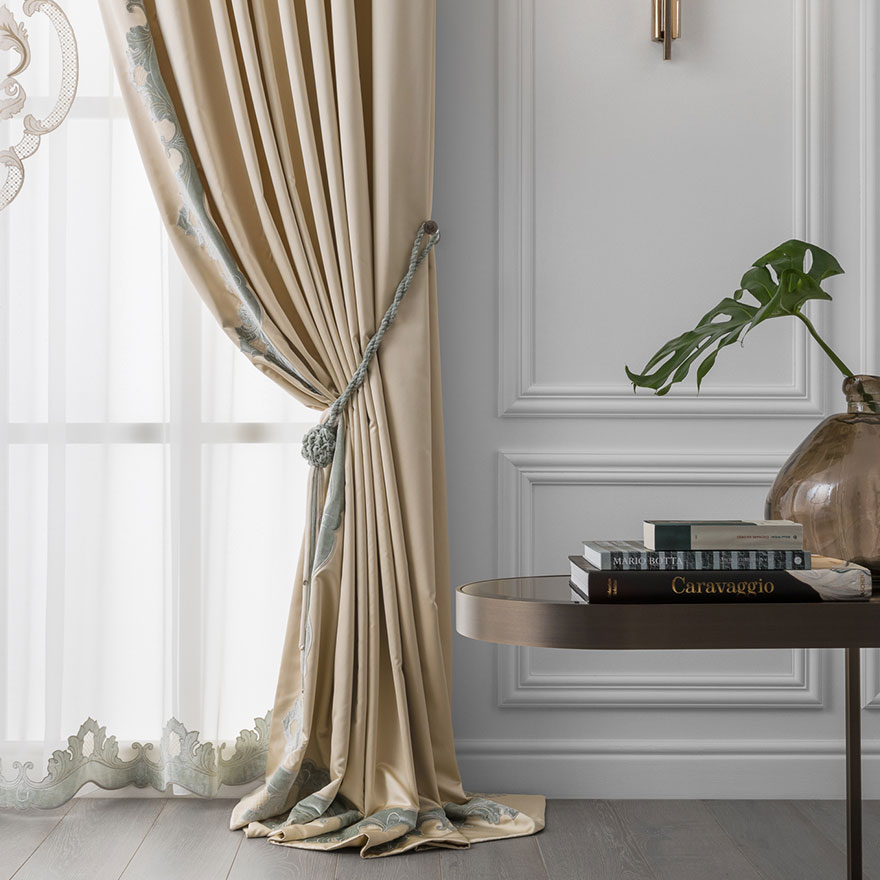 The overlapping of diverse fabrics brings the design to life, as it emerges from the satin or fine tulle backdrop.
In Taimyr, fine velvet decorations and soft, flowing lines design spaces of pure harmony.