VERSAILLES Model 82
Embroidered tulle curtains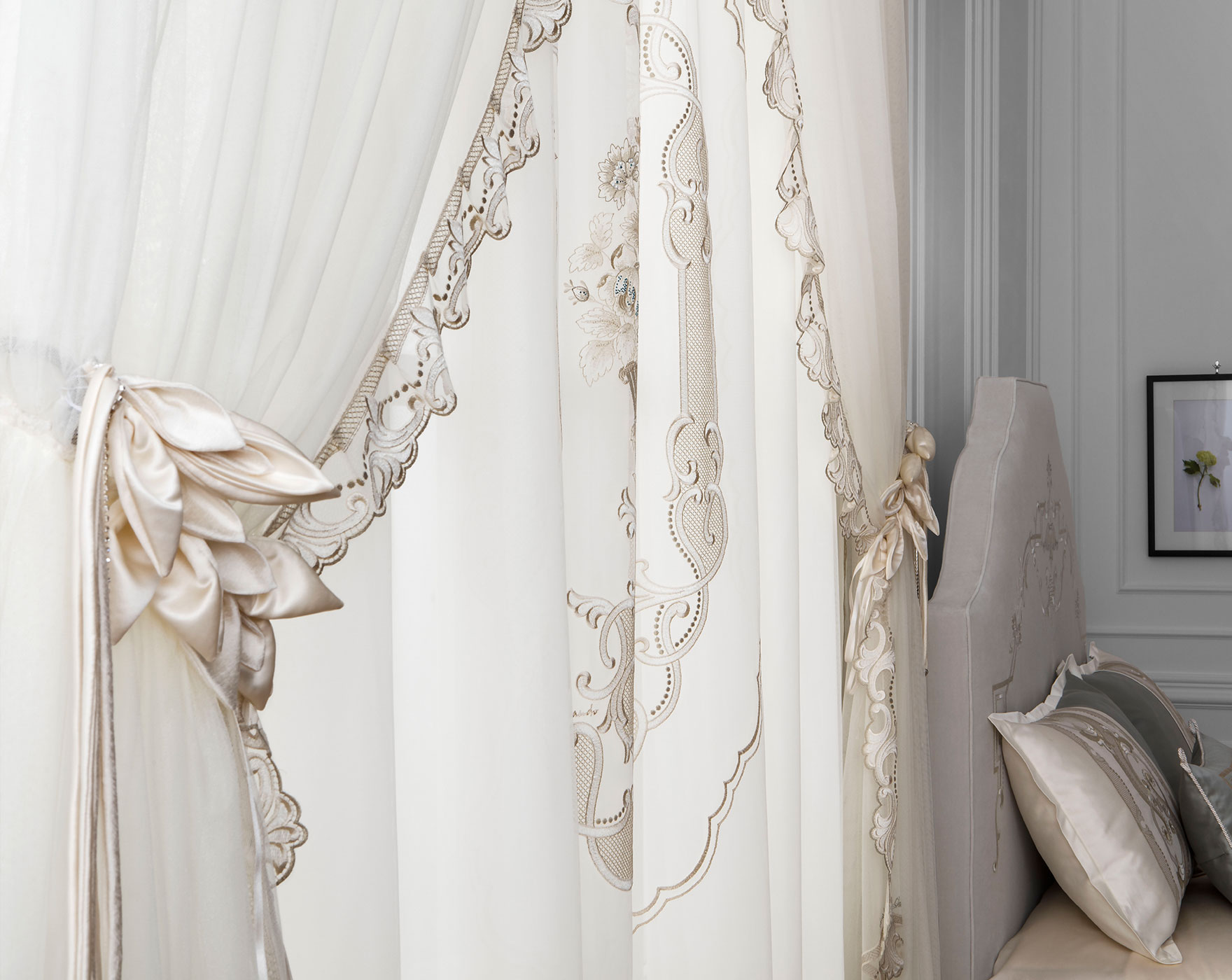 18th-century translucency
Only finely embroidered tulle is used for this collection of Versailles 82 curtains which, with its graceful, elegant lines, provides intimate, delicate atmospheres, ideal for environments inspired by the aristocratic homes of the 18th century.
The flowing of the ornamental shapes that are typical of the sophisticated interiors of the era, find expression in the embroidered centrepiece, which is enriched by an exquisite bouquet of flowers where roses and petals are adorned and illuminated by tiny pearls and Swarovski crystals.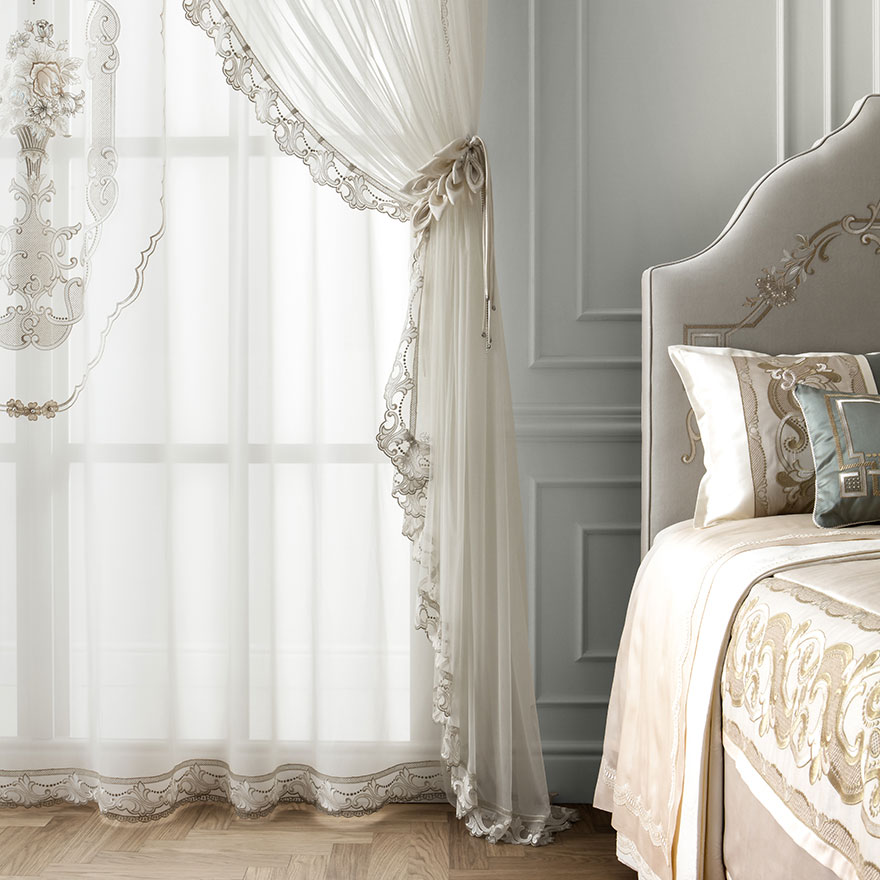 The embroidery centrepiece features a refined bouquet of flowers in which roses and petals are illuminated by small pearls and Swarovski crystals.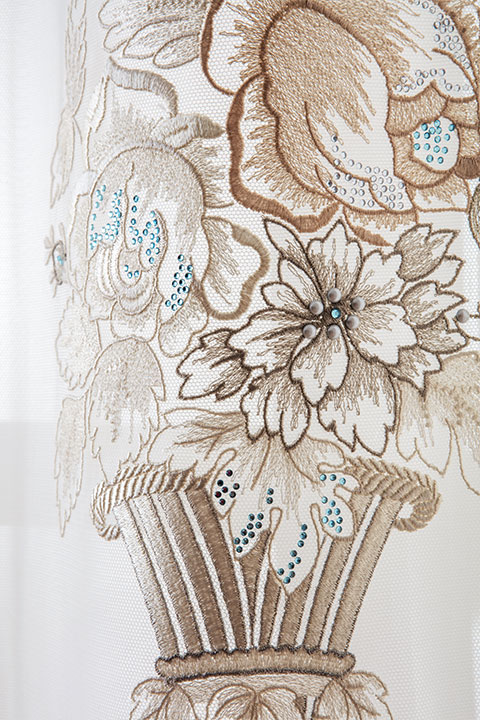 Only finely embroidered tulle curtains are used in Versailles 82, which provide an intimate, delicate atmosphere.