VOGUE Model 16
Curtains with geometric decoration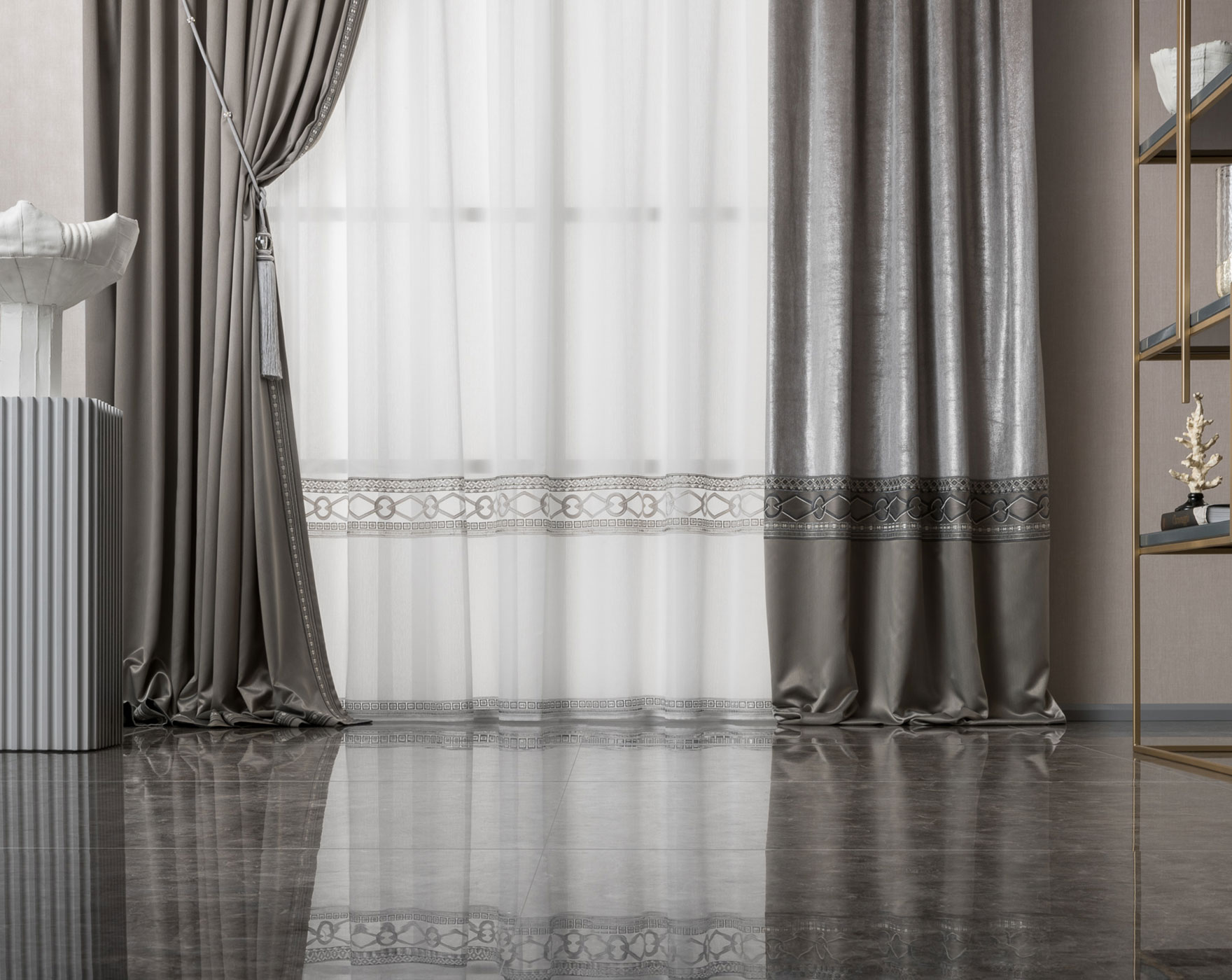 Endless décor
The simple elegance of the Vogue 16 curtains is the result of careful research into the balance between material and form, which is expressed via geometric designs that frame exclusive and luxurious environments with plenty of personality.
Triangles, circles, squares, lines, rectangles and spheres pursue one another in a defined pattern, becoming the embodiment of contemporary design with dramatic visual impact. The geometric décor is extended over a number of materials, creating a line of continuity that creates an interplay of light, enhancing the smooth, laminated or satin texture.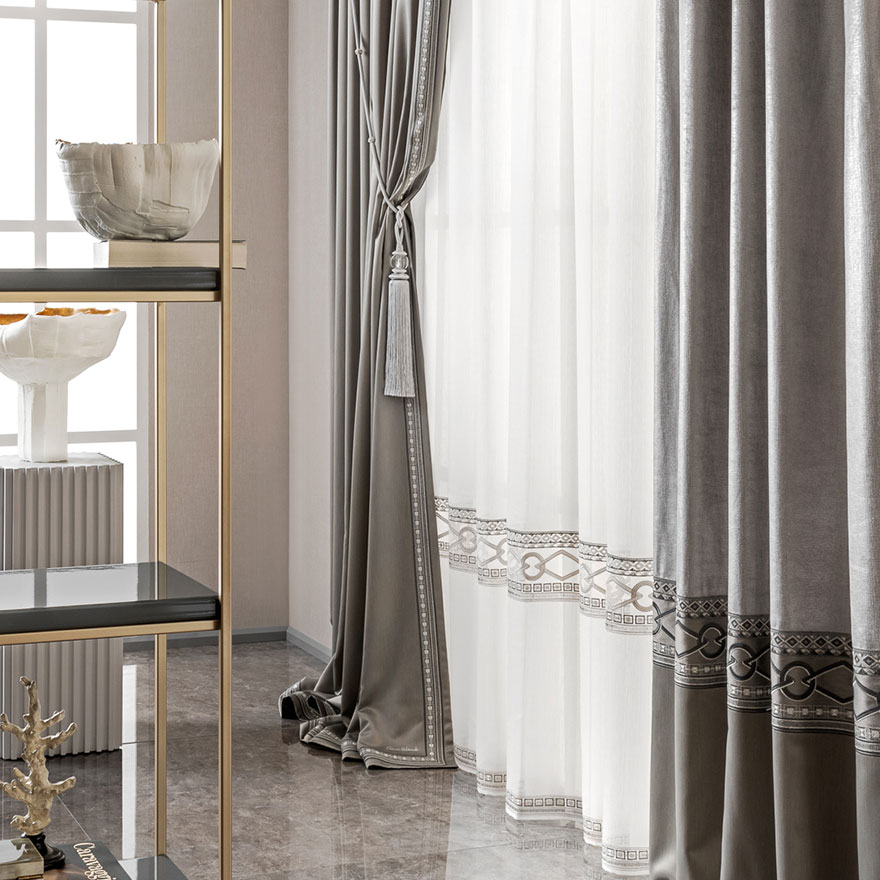 The geometric decoration creates a continuous line that interplays with the smooth, laminated or satinised textures of the materials.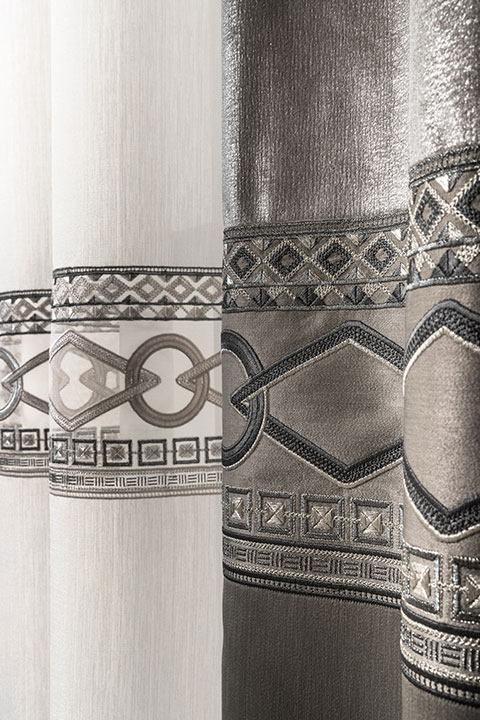 With their geometric elegance, Vogue 16 curtains epitomise the luxuriousness of contemporary design.
Customise VOGUE Model 16
Select the main colour of the curtain, and find out what arrangements are available
Based on your selections, we propose these arrangements